March 22, 2020
The Issaquah school district used to rank students by GPA: the person with the highest GPA in the class was valedictorian and had a rank of 1, the person with the second-highest GPA had a rank of 2, and so on. However, in 2016, the Issaquah school district decided to eliminate the ranking system, choosing instead to use the latin honor system. At graduation, those with cumulative GPAs above 3.9 are summa cum laude, those with GPAs between 3.7 and 3.89 are magna cum laude, and those with GPAs between 3.5 and 3.69 are cum laude. Some Liberty students appreciate this change, while others are mad, which begs the question: should high schools rank students?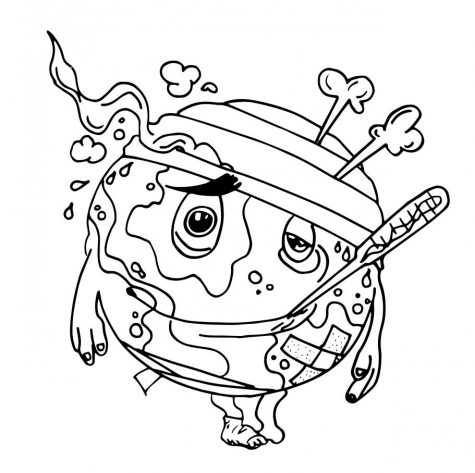 Press Perspective: Climate change defines 2020 election and our future
April 20, 2019

Press Perspective: Analyzing Amazon's Actions
December 27, 2018
Amazon's recently exposed questionable practices have once again put them in public crosshairs. Their actions regarding the treatment of employees, overall corporate practices, and the effects of those actions have reignited the debate on whether their actions are justified or not.
Press Perspective: Flex time? More like waste of time
November 8, 2018
A message to the College Board
March 22, 2020
March 22, 2020
Our school year has had about the same schedule for decades: a winter break for holidays, sporadic three day weekends and one week breaks throughout spring, and a long summer break separating school years. Over those decades, our school days have changed. New technologies have been introduced, new subjects integrated, different changes tinkered with. Why have we never thought to change the overarching school year?
Sickness has no place in school
March 22, 2020
October 14, 2019