April 7, 2019
This year, four new courses are being added to Liberty: Astronomy, Applied Algebra II, Unified PE, and Percussion.
The Patriot Press guide to course selection
April 7, 2019
Choosing the right courses can be confusing so use this chart, your teachers, the counselors, and their website for help.
National History Day competitors shoot for nationals
April 6, 2019
Maddie Browne, Spotlight Editor
April 10, 2019
"I'm a pink cupcake!" Although many teens like to imagine looking so appealing as to be compared...
Liberty's twin telepathy tournament
April 9, 2019
Twin telepathy: does it really exist? Out of the three sets of twins chosen, each was asked the same questions.
'Twas the night before winter break…
December 23, 2018
'Twas the night before Winter Break, when all through Liberty High, not a creature was stirring, not even freshman guys!
The Artichoke: Liberty's Finest News Source
December 23, 2018
Here on the backpage, we understand that trying to follow the news can be overwhelming. That's why we're dedicated to providing you, our loyal readers, with the most important, quasi-plausible headlines that you need to know.
The Backpage Literary Review: The Very Hungry Caterpillar
December 23, 2018
It takes a refined literary critic to be able to see past the surface-level story of The Very Hungry Caterpillar, recognizing it as the work of historical allegory it truly is.
Enter your email address below to receive our daily email updates.

Abigail Peacock, Entertainment Editor
April 8, 2019
On Wednesday, March 27, the Liberty Singers and Concert Chorale flew to New York City to perform a song at Carnegie Hall, the historic...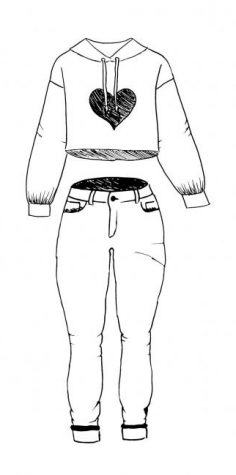 The hidden treasures of thrifting
April 7, 2019
Grease cast and pit orchestra "go together like…"
March 6, 2019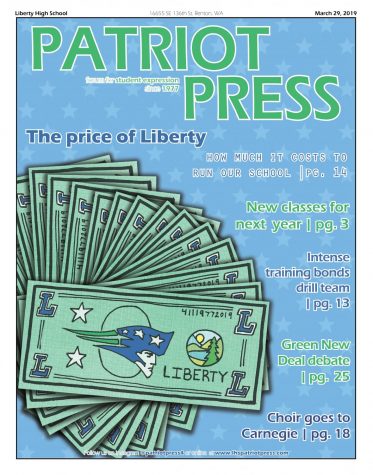 Annabelle Smith, Hallie Chen, and Khanh Dao
April 1, 2019
Walk up to any student here and ask them to guess how much it costs to run Liberty for a day, and you'll hear guesses not even close to the true number.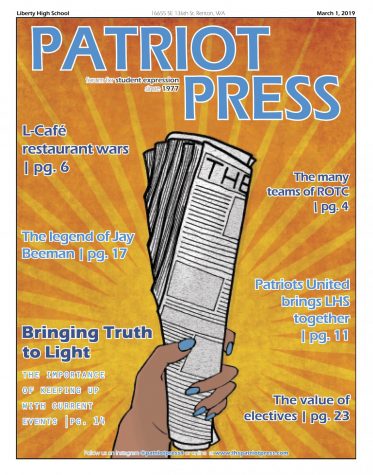 March 1, 2019
Journalism has been one of the foremost ways of exercising the right to free speech for centuries, and for good reason. But now, even though the Internet allows us to share and access news with unprecedented speed, there is no denying the fact that trusted, fact-checked news is on the decline. With newspaper after newspaper filing for bankruptcy, how can we ensure that the true value of journalism is not lost amidst the condemnations of fake news, clickbait, and—perhaps worst of all—irrelevancy?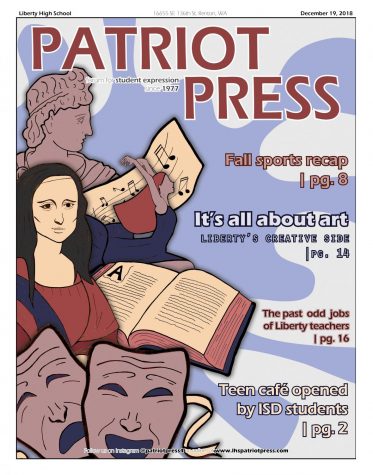 December 13, 2018
Art: if you have ever lived on Earth, chances are you have consumed some form of it. Books, music, drawings, and films are just a few categories of art, which is defined as "the expression of human creative skill." Here at Liberty, student artists share their creative talents in many ways, both in and out of school. But why did they become artists, and why is art such a big part of many people's lives?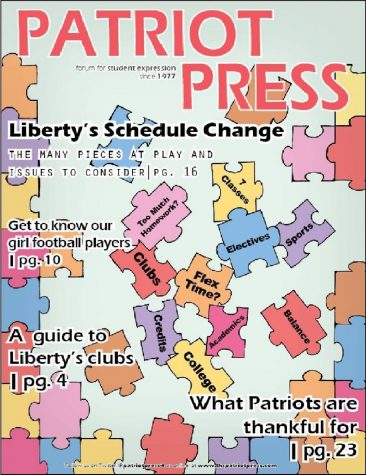 Final Bell for Liberty's Block Schedule?
November 20, 2018
In response to a new district levy granting the Issaquah School District an extra 40 million dollars a year, a high school scheduling committee was chartered in February 2018. The committee aims to place Issaquah, Skyline, and Liberty High School on a common schedule while simultaneously adding at least one period to the six period school days of Issaquah and Skyline.

Loading ...