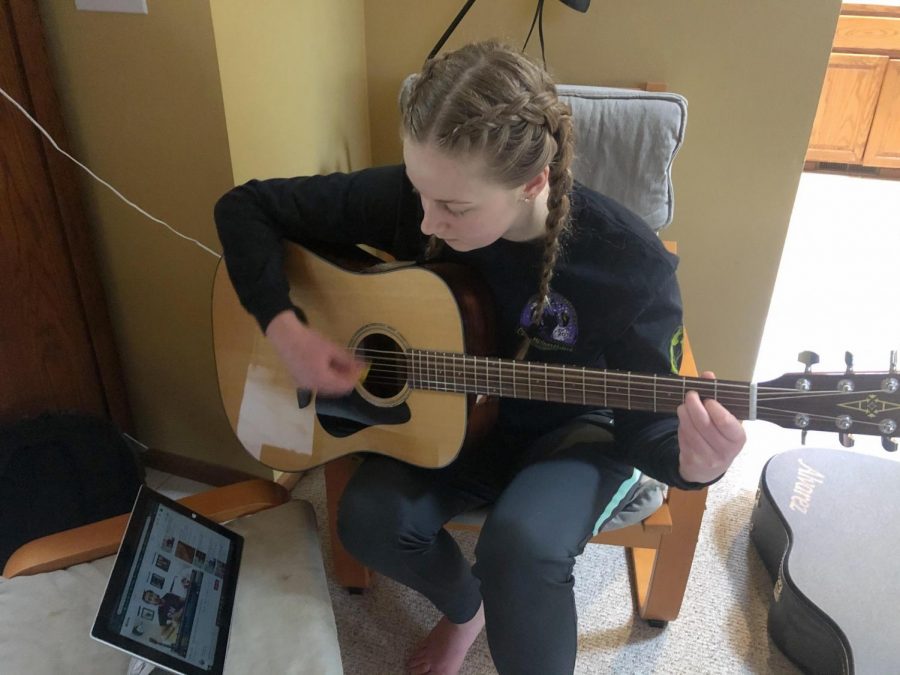 Olivia Briggs, Staff Writer
March 21, 2020
Liberty's walls were looking bare, and something to showcase what Liberty's all about would be perfect. Lucky for us and the empty walls, Assistant...
Kaitlyn Keyes, Photography Editor
March 21, 2020
The day they returned from winter break, Liberty students came to school to find that something was amiss. It wasn't until they entered their first period...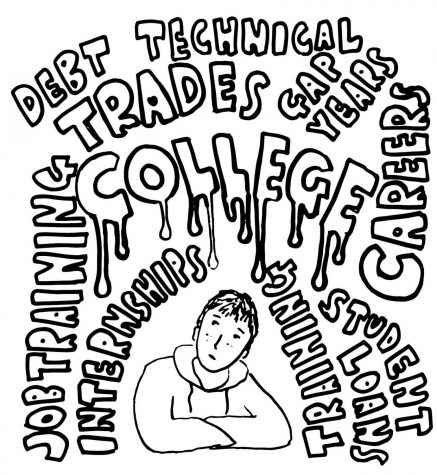 Not just college: Alternative options and opportunities
March 21, 2020
Here's the truth about what to do after high school: you have more options than you think.
How Liberty plans to DECAmate the competition at State
March 21, 2020
The goal is always to Destroy Every Competitor Around. But how? DECA teacher Chris Gapinski prepares students to excel at the Washington State competition every year by getting competitors polished and ready to...
March 22, 2020
While you worry about buying Girl Scout cookies, the musical department of Liberty is busy with the intense, months-long festival season.
The wonderful world of Wonderful Town
March 22, 2020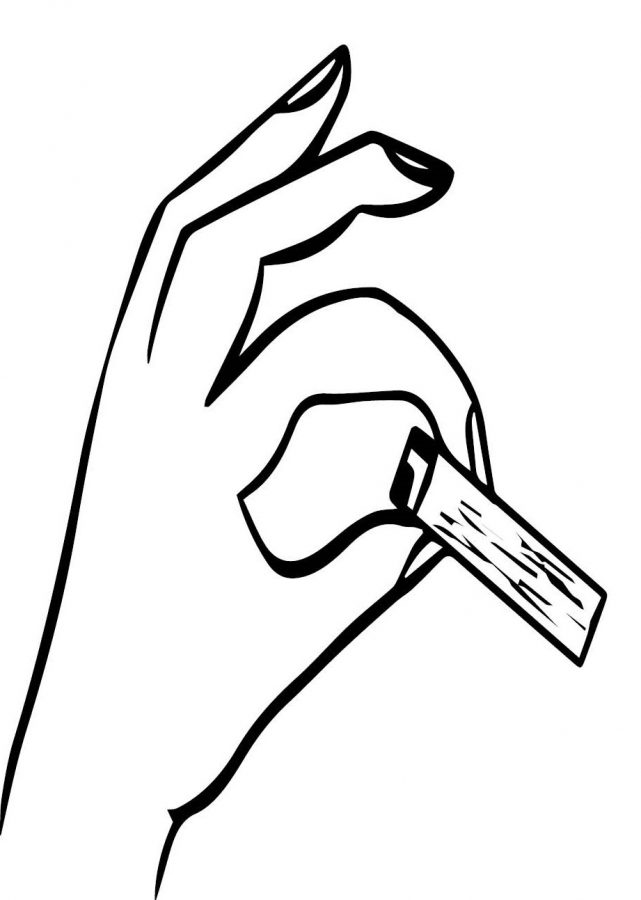 Emma Decasa, Staff Writer
March 22, 2020
Not all heroes wear capes. Some just give you pencil lead. And these heroes...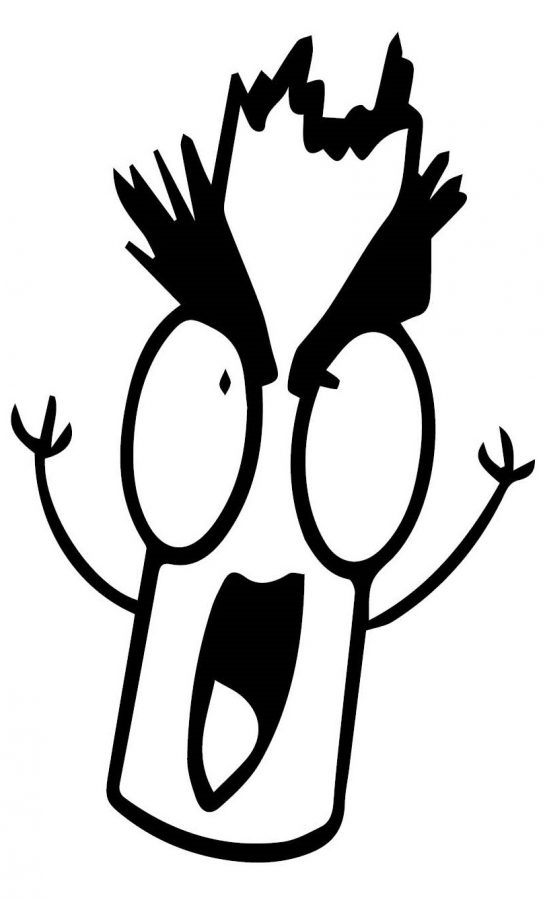 Aurora Bryan, Staff Writer
March 22, 2020
You're 45 minutes into your Algebra 2 final when all of a sudden your...
March 22, 2020
Dhwani Porecha, Staff Writer
March 22, 2020
What is it like to work diligently in high school and have it pay off by opening an acceptance letter from your dream school? Better yet, a school that a teacher you greatly...
March 22, 2020
You think your Valentine's Day was strange? Wait till you hear these stories.
March 22, 2020
March 21, 2020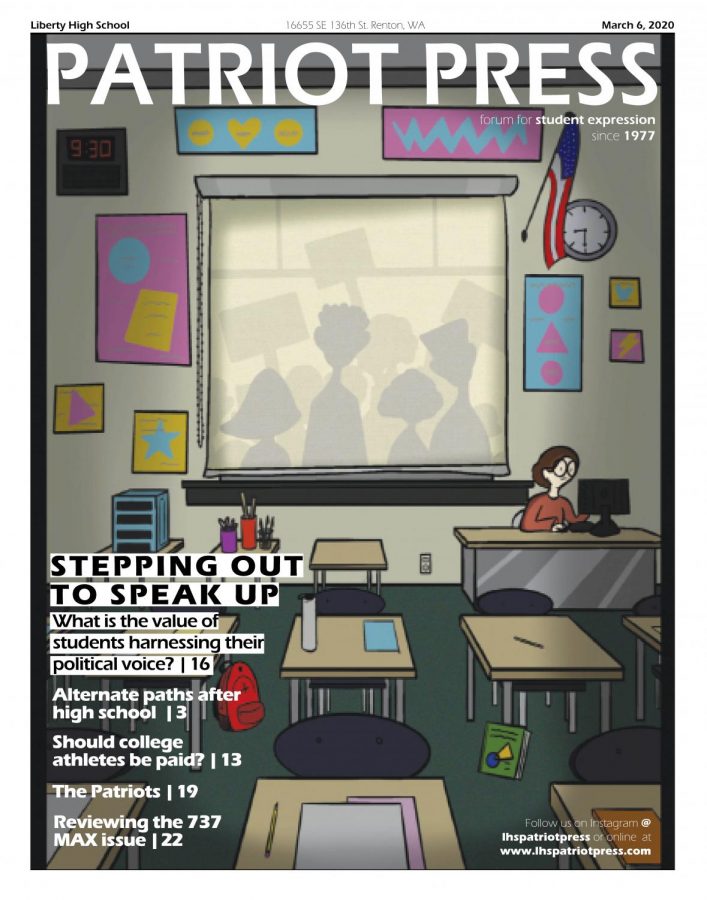 March 21, 2020
In recent years, rising student activism in our district and surrounding area has seen the results of incredible change. Last year, we fought to keep our 8-period schedule with student involvement and parent encouragement; nationally, in 2018, we walked out in solidarity with students across the nation after the Stoneman Douglas High School shooting in Parkland, Florida. In the last month, students of Kennedy Catholic High School protested the firing of two teachers on account of their sexual orientation. But is this activism worth it? Are our voices actually heard?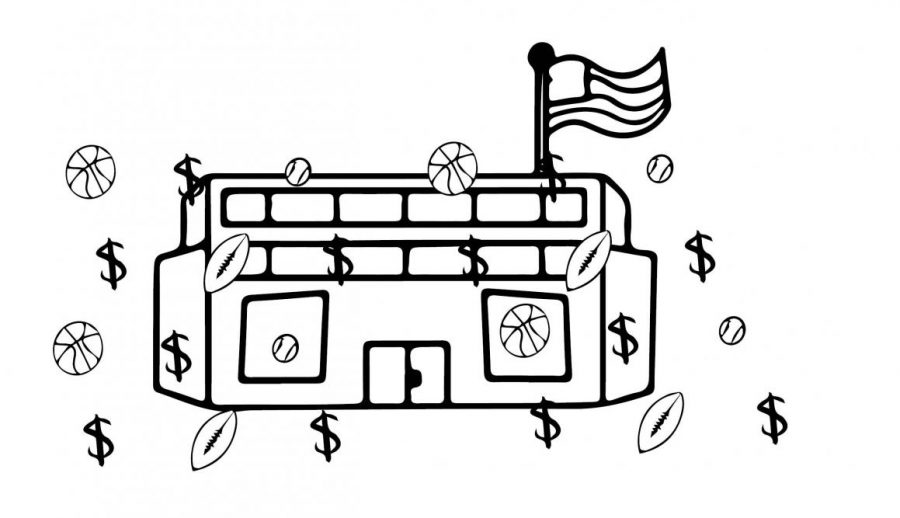 March 21, 2020
They put blood, sweat, and tears into their sports and are compensated through scholarships for their skills. But is this enough for college athletes, or should they get paid as well?
March 21, 2020
PE credits are more nuisance than requirement. You do need 1.5, but you're forced to complete a year...
Unified cheer bringing unity to Liberty
March 21, 2020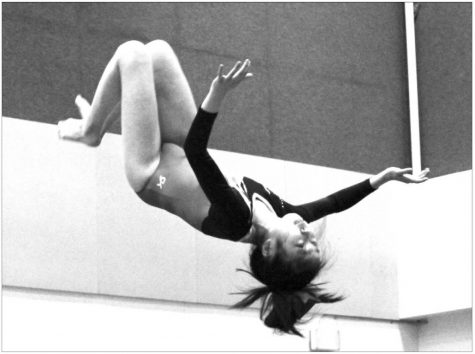 Flip into the fun of practice with gymnastics
March 21, 2020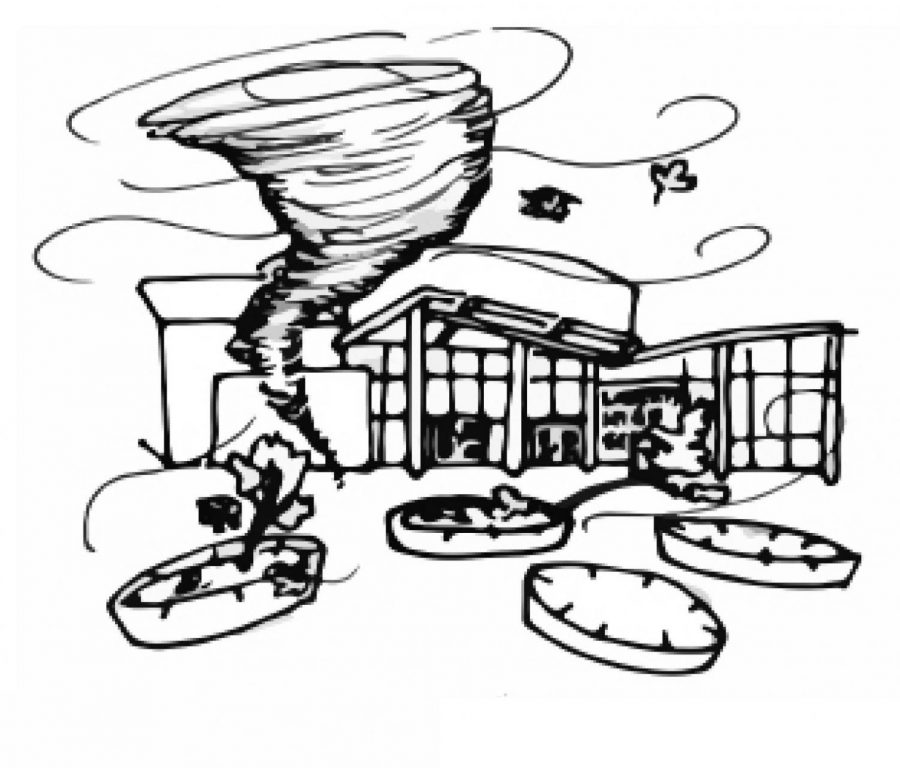 March 22, 2020
Much like the United States' oil prices, a sudden influx of favorable weather conditions usually indicates that something disastrous will ensue. Conversely, disastrous weather usually indicates sunny skies on the horizon. Fear not Patriots: the Bugle is here to guide you through all of our windy, wet ups and downs.
March 22, 2020
Stepping outside into the backlot, the frigid mid-winter air nips at your ears—you're still trying to grow your hair out long enough to cover them. Your flannel pajama...
March 22, 2020
On January 14th, 2020, Mrs. Dennis noticed loud chatter from her chemistry students. After trying and failing to bring order to the classroom, she came to the shocking realization that every single student had a phone in their hands, eyes fixated upon their tiny glowing screens. Someone had stolen her cell phone hotel, allowing students' a to fall unregulated into the deliquent hands of Liberty's sophomores. Since then, she's been unable to teach due to students blasting "Renegade" at full volume. In a desperate attempt to close the cell phone loophole, Mrs. Dennis has contacted the Bugle to identify potential suspects and motives of the cell phone hotel heist.
BP Profile: Fantasy Football Kid
March 22, 2020

Loading ...
Email Updates
Enter your email address below to receive our daily email updates.
January 21, 2020
This year, the Patriot Players' fall play was based on Jane Austen's iconic novel, Pride and Prejudice. Naira Jain and Kyler Granados, the two leads, shared everything that went into the production of the play, as well as some of their favorite backstage memories.
October 12, 2019

Grease production garners 5th Avenue Awards
June 7, 2019
Recent Sports Scores
Thursday, April 11

Boys Soccer

Liberty High School 3 - Lake Washington 1

Tuesday, April 9

Boys Soccer

Liberty High School 3 - Sammamish 1

Thursday, April 4

Boys Soccer

Liberty High School 2 - Mercer Island 2

Thursday, April 4

Track and Field

Liberty High School 74 - Mercer Island 76

Thursday, April 4

Track and Field

Liberty High School 79 - Mercer Island 66

Thursday, March 28

Boys Soccer

Liberty High School 1 - Juanita 2

Wednesday, March 27

Track and Field

Liberty High School 111 - Interlake 71

Wednesday, March 27

Track and Field

Liberty High School 106 - Interlake 69

Tuesday, March 26

Boys Soccer

Liberty High School 1 - Bellevue 2

Monday, March 25

Baseball

Liberty High School 1 - Lake Washington 9

Friday, March 22

Boys Soccer

Liberty High School 1 - Interlake 2

Friday, March 22

Fastpitch

Liberty High School 17 - Interlake 14