There are 70+ reasons to love Anna Turetsky's new podcast
Seniors. No, not the prom-attending, college-applying, senioritis-having teenagers, but the other definition of seniors—the ones we so often forget. It is these seniors, the ones who have lived more than most of us can imagine, who are the subject of (high school) senior Anna Turetsky's podcast, 70+.
Each week, she interviews different people who are 70+, talking about their lives and asking questions. Thanks to technology like Zoom, she has been able to interview seniors from all around the country.
"I find people to interview through Facebook. My family and friends share the podcast details and dozens of people always tag their 70+ friends," Turetsky said. "I am also going to start asking to put up flyers in retirement homes. But for now, I have a good-sized waiting list."
Turetsky hadn't thought too much about the elderly and their lives until a video call with her grandmother.
"I realized how much I didn't know about her life, because I'd never thought to ask," Turetsky said. "Most importantly, though, she was extremely excited to be telling me all of it. She and the people I interview get a chance to relive their lives through storytelling with me. It's often fascinating, so people enjoy listening."
And people do listen. Turetsky, with the help of fellow senior Martin Hausenfluck-Poli's editing, publishes her episodes using a platform called Anchor. From there they're uploaded to different platforms such as Spotify. 
Beyond the logistics, however, are the interviews and, most importantly, the tales of peoples' lives in their own words.
"My favorite part of creating this podcast is hearing all of the stories. It's fascinating how many stories each person has, and it's crazy to think about how many go untold," Turetsky said. " I'm trying to lessen the number of stories that will go unheard."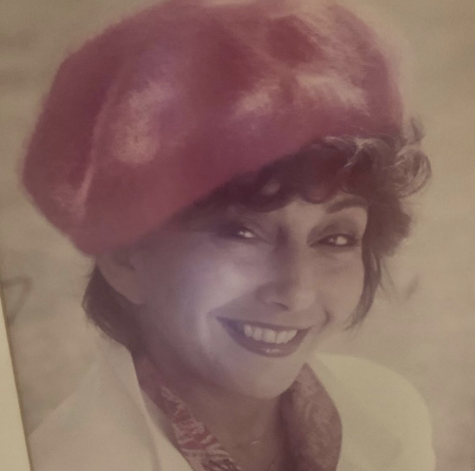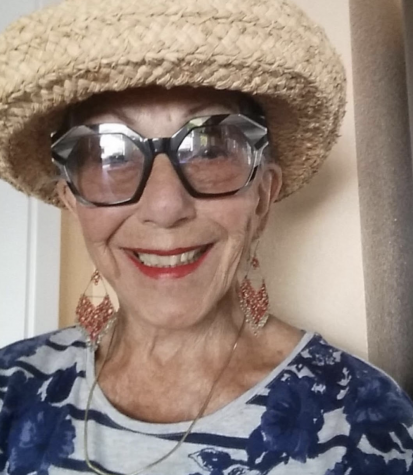 Pictured is Irene, 91,  who was the subject of Turetsky's fourth episode. "She was, by far, the most authentic person I've interviewed. She never answered a question with "yes" or "no"; she always had more to say," Turetsky said.