10 teen books to read this summer
Attention bookworms or those who want to start reading but do not know where to start! Here is a list of the 10 books that I have read over the pandemic, varying from romance to mystery, historical fiction, and many more. Get busy this summer with the most popular teen books! (Disclaimer: some of these books may contain topics that could potentially be triggering, so please research before reading.)
1. Song of Achilles by Madeline Miller (5/5)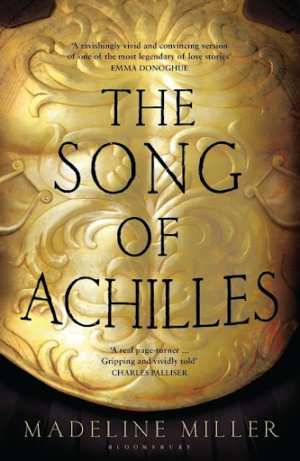 A new take on the Iliad, The Song of Achilles retells the story of Greece's greatest hero, Achilles, from the view of his best friend, Patroclus. Staying true to the works of Homer, author Madeline Miller manages to create a phenomenal and painstakingly beautiful romance between Achilles and Patroclus that will have you sobbing for weeks. The lyricism in the book flows beautifully, and with every page I read, there was something new to discover in this story of two young men deeply in love: one who will choose to die for fame and recognition, and the other who will follow him to death. There are no words to describe how encapsulating their love story is except the words in the book itself.
2.  The 7 Husbands of Evelyn Hugo by Taylor Jenkins Reid (4.5/5)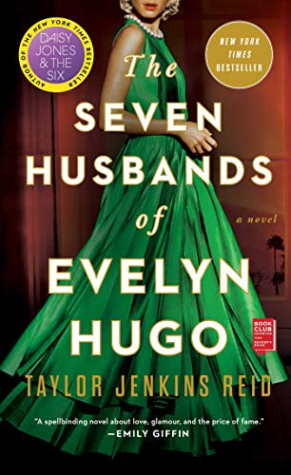 This tale is delivered through the heart and eyes of a woman who is desperate to be seen beyond her image as a celebrity. The journey through Evelyn Hugo's life is filled with trials and tribulations, love and loss, and mistakes and redemption. Get ready for a rollercoaster of emotions as this book takes you through this powerful story of love between two women at a time when it was deemed unacceptable. I was captivated by the way the author detailed Evelyn's life full of drama, hidden pains, secret triumphs, and most notably, her seven marriages. Not only is this book beautifully written, but it also creates an incredibly feminist, sex-positive atmosphere that greatly appealed to me. 
3. A Good Girl's Guide to Murder by Holly Jackson (4.5/5)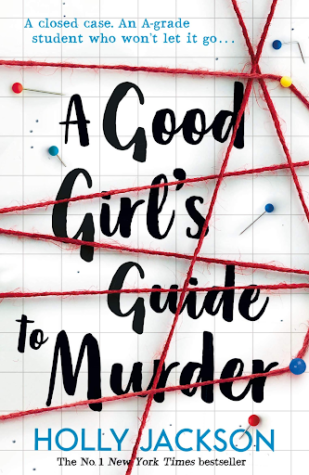 This fun, quick read full of mind-blowing twists and turns is a must-read for those interested in mystery (especially if you're like me–infatuated with Criminal Minds and true crime). Pippa–no, not Pippi Longstocking, Pippa Middleton, or Peppa Pig–but Pippa Fitz-Amobi is an aspiring journalist who decides to focus her senior project on her small town's unsolved crime: the murder of Andie Bell. While the book opens slowly, eventually Pippa teams up with Ravi Singh (the alleged murderer's brother), and they spiral into a web of danger and obsession that is guaranteed to keep you on the edge of your seat, eager to figure out who the real killer is. 
4. It Ends with Us by Colleen Hoover (4/5)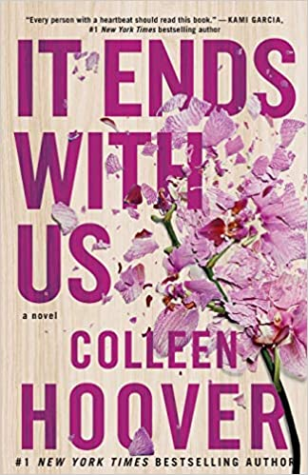 This is one of the rare instances where you just have to read the book for yourself because no words I write will describe the experience of reading it. This book will take you on a ride of emotions, one that starts from a place of judgment to one of confusion, agony, and then of understanding. It makes you take a step back and look at situations that may have seemed black and white, and consider every shade of gray in between. The hopeless-romantic side of me was unsatisfied and angry at the outcome of the story, but the women's empowerment side of me was cheering on the main character. (Side note: this book is being made into a movie!)
5. They Both Die at the End by Adam Silvera (4.5/5)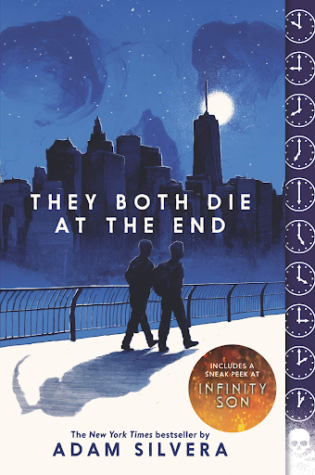 Imagine being told that you have less than twenty-four hours to live. Twenty-four hours to become the person you've always wanted to be. Twenty-four hours to make the memories of a lifetime. Twenty-four hours to say goodbye. How would you spend those precious hours? This scenario comes to fruition when two boys receive the devastating news that they only have twenty-four hours to live. So, with no loved ones to spend their last day with, together they begin the last adventure of their lives. This book is absolutely devastating to read, so make sure you have a box of tissues by your bedside. And as a reminder, do not let the title fool you. This is not a book about death, but rather about life. It will have you staying up for hours pondering about the life you have: if this was the last day, did you live a life that you loved?
6. The Inheritance Games by Jennifer Lynn Barnes (4/5)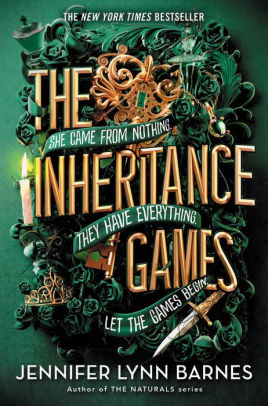 A fun Cinderella story tailored specifically for those who enjoyed Knives Out, this book has plot twist after plot twist that will make you crave more. The Inheritance Games follows Avery Gambs as she discovers that she has inherited billions of dollars from a man she has never met before. Her quest begins as Avery attempts to discover why she was chosen to inherit the money. This book has everything: money, mystery, and not one, not two, not three, but four hot brothers! I found myself captivated by the riddles and quotes that tied everything together in the end.  If you love a strong protagonist, scavenger hunts full of puzzles and riddles, and a unique family story, you will love this novel. (Side note: this book has a cliffhanger at the end that will have you excited for the second book!)
7. The Hating Game by Sally Thorne (5/5)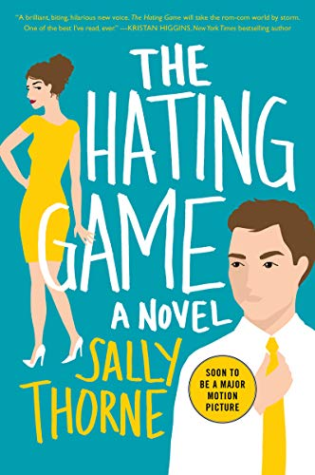 Normally, I am not a fan of chick-lit romance, but this is an exception that truly made me reconsider my usual reluctance to read this genre. If you enjoy a hate-to-love relationship trope, then this is the book for you. This book follows Lucy and Josh, two people working for a book publishing company who share an office and cannot stand each other. I initially thought the office romance would be cheesy, but the way the author balances both comedy and romance makes you fall head-over-heels in love with the characters. This book beautifully illustrates the feeling you have when you realize you've been in love with someone but haven't realized it sooner. This is a must-read romance! (Side note: this book is also being made into a movie!)
8. We Were Liars by E. Lockhart (3/5)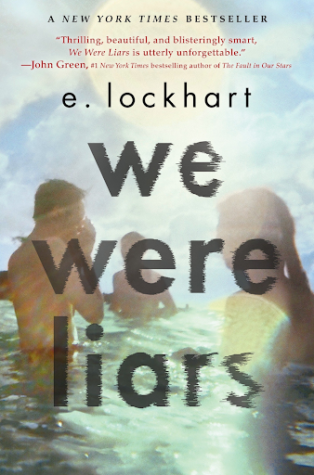 This is a book that was recommended to me by many people, so when I bought the book, I was excited to jump right into it. But unlike most people's reviews of this book, I did not enjoy it. In this novel, intergenerational clashes and disagreements fuel the culmination of an awful tragedy that destroys but unites a broken family. Personally, I did not like the writing style. The author tried to seem 'profound' and 'introspective', but I found it to be shallow, making it harder to connect to the characters. Also, everyone always raves about the shocking reveal at the end of the book, but I thought it was predictable. I was honestly hoping for something better. Although I was not fond of this book, I would recommend it for those looking for a quick and unique read. 
9. One of Us Is Lying by Karen M. McManus (4/5)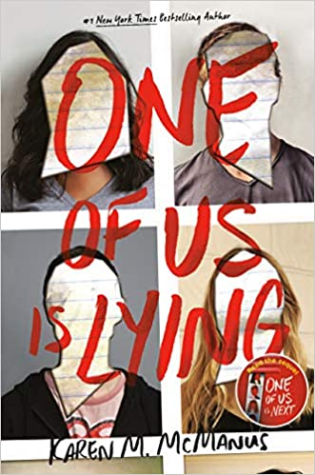 If this book were a television series, I would wholeheartedly binge-watch it. One Monday afternoon, five teens walk into detention; only four walk back out. The author did a great job with this book, taking the most typical high school stereotypes and giving the characters a little more depth. The book has everything from backstabbing rumors, questionable relationships, to online gossip, all to keep you engaged from page one until the end. While the book definitely has its flaws, the plot is thrilling and full of suspense. If you're a fan of solving crime, check out this book!
10. The Invisible Life of Addie LaRue by V. E. Schwab (5/5)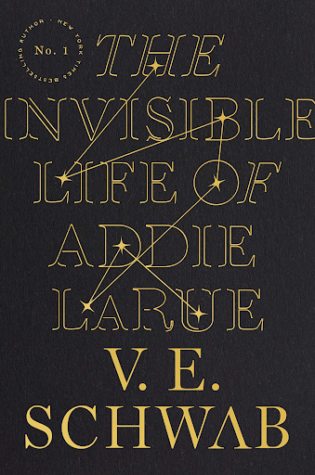 I'm not usually one to read historical fiction or fantasy, but this book is the definition of magical. It is a tale woven from heartbreak and desperation. Yet, through the suffering, you find the beauty in living. The main character, Addie LaRue, sells her soul to a god to live for as long as her heart desires under the condition that she would be remembered by no one. However, at an old bookstore, Addie meets a young man named Henry who tells her that he remembers her. But how can that be? This epic story is cleverly crafted, and the impact that Addie and Henry have on each other's lives–as well as their dynamic–is beautiful. To me, this has to be one of the best-written books that I have ever read.