The Challenges of Art
December 12, 2018
"Art class has been rough," Rao said.
It is a sentiment reflected by many artists — many students enjoy making art less when certain criteria is imposed on it.
"Following instructions is the opposite of what art is supposed to be. When you try to fit the criteria of points, you're just pandering to points instead of making something that's true to yourself," Rao said.
Murillo also finds that making art is less enjoyable when there is a time crunch or other stipulations on his creativity.
"Being pushed to have a new idea every week sometimes makes you feel like you're manufacturing art which is not what you want because you lack motivation. The times when I didn't enjoy art were when I wasn't expressing myself: when I was doing it for someone else," Murillo said.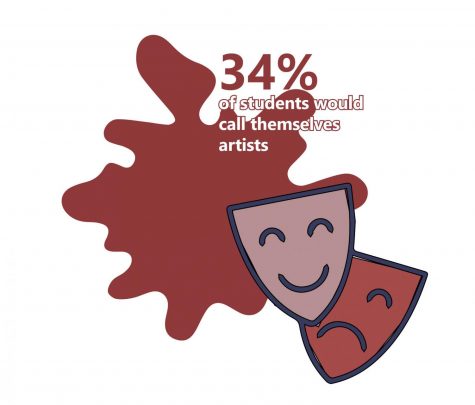 For Kostadinov, who has made his photography into a business of sorts, reconciling creativity with stipulation of customer has been a challenge.
"When I get paid to photograph, like when I do photography for photoshoots, that kind of takes out the creative aspect of it. That's when I feel like I'm doing a job more than doing a hobby or something I enjoy," Kostadinov said.
Jordan, who enjoys drawing and photography, agrees that making art is more exciting when there is less criteria to fulfill, but specifically in the message of the piece.
"I mainly don't enjoy art when I am forced to make it deep. If I want to make it deep I will but other times if I just want to draw for fun that's what I'm going to do. Art is all about expressing what I want to say," Jordan said.