Art: A Fun Time
December 12, 2018
What draws people to art? For many, it's not a deep question.
"Art is just a really fun way to express what you want to say. Also that's a stereotype about art that bugs me; it doesn't always have to say something. I just like drawing for the fun of it," senior Julie Jordan said.
For senior Toshin Rao, who makes movies and short films, creative expression is very fun.
"I'm definitely happiest when I'm making something. It's very, very enjoyable. I feel productive, even though I know I'm not making much. It's the way the mind works," Rao said.
For senior photographer Dylan Kostadinov, it is this enjoyable aspect of creative expression that makes him an artist.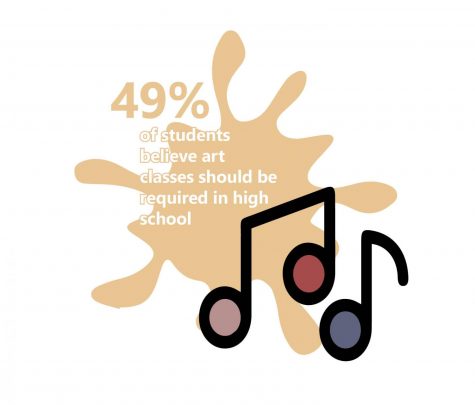 "I like that photography captures the beauty of earth's aesthetic, and I get to create something that is truly unique. No shot is the same as another shot out there," Kostadinov said.
Art also offers more freedom for experimentation and mistakes than many other activities in life.
"With photography and art in general there's some sort of aspect to it where you can't really fail. You can fail with school subjects, but sometimes when you have a mix up in photography it actually turns out really beautiful," Kostadinov says.
Because art is so accessible and appealing, many students have discovered they enjoy creating one type of art over others. This is the case for junior Jack Poile, who enjoys drumming and creating electronic dance music.
"I love how music is just everywhere," Poile said. "Music can be made from practically anything; there are no bounds for what can and can't be used to create music. And drumming is really fun because I get to hit stuff."