Freshmen feature: Nyema Hardin
Inspired by CBS News' "Everybody Has A Story" segment, in the Freshman Feature, we use a random selection process to pick a freshman at Liberty to interview. Then, we find out their story and share it with you. In this issue, we picked Nyema Hardin.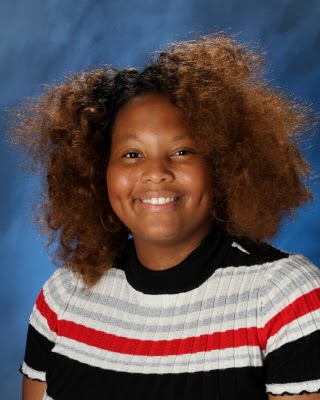 Overlooking the large hill, Nyema Hardin started her descent. Deep down, she knew that going down such a steep hill on her small bike could cost her, but the feeling of wind on her face was worth it. After all, what could you expect from a young girl just getting the hang of riding her bike?
As she pushed off the hill, the first few moments of descent felt like freedom. Suddenly, she started to lose control, reaching a speed so fast she couldn't stop. Trying to save herself she steered into a ditch, but she didn't come out unscathed. In the midst of her tears, she noticed a piece of skin on the ground and the sting of her chin.
Years later she would remember this feeling as she sat in history class trying to hide the scar that was the remainder of the injury, on display for all to see.
"People in my classes would often say, 'why do you have that thing on your face,' and make fun of me. I hated my face for the way it looked," Hardin said.
Always feeling the stares of judgmental classmates, Hardin found ways to hide the scar from others — keeping her hand in place or covering it up with her hair.
This year, Hardin recognized something within herself. Instead of loathing her scar, she realized its true beauty. To her, the scar is more than a blemish on her face, but rather a reminder to take risks.
"I feel like it's my warrior scar," Hardin said. "Now I know I can play it dangerously."