Freshman Feature: Ava Wall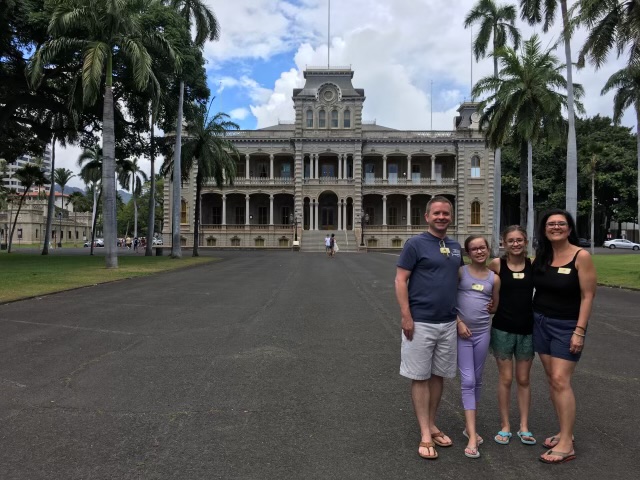 Inspired by CBS News' "Everybody Has A Story" segment, in the Freshman Feature, we will use a random selection process to pick a freshman at Liberty to interview. Then, we find out their story and share it with you. In this issue, we picked Ava Wall.
Many dream of becoming friends with someone famous one day, but for Ava Wall, this unlikely world is much closer than anyone would expect.
Wall's great-aunt is good friends with and works for Abigail Kinoiki Kekaulike Kawananakoa (Abigail Kawananakoa, or Kekau), who would be the current princess of Hawai'i if there was still a monarchy today.
"People are usually surprised when I tell them about my connection, especially because she is a very private person, so not a lot of people know her," Wall said.
Because her great-aunt has such a close connection with Kawananakoa, Wall and her family were able to take tours of the Iolani Palace in Honolulu, Hawaii, which is home to many royal artifacts and heirlooms, of which a few stood out to Wall.
"One thing in particular that I remember during the tour was the throne room. There is a spiral ivory narwhal horn that is topped with a gold ball and sits between the two chairs," Wall said.
However, what caught Wall's attention the most was when her family was shown all the jewelry passed down generations from the monarchy.
"There were all sorts of jewels and when you walked past them they would all sparkle! One of the main pieces was Queen Lili'uokalani's butterfly hair piece, which is made of 159 diamonds and two rubies!" Wall said.
This is surely an experience Wall and her family will never forget.