Testing new waters with boys swim and dive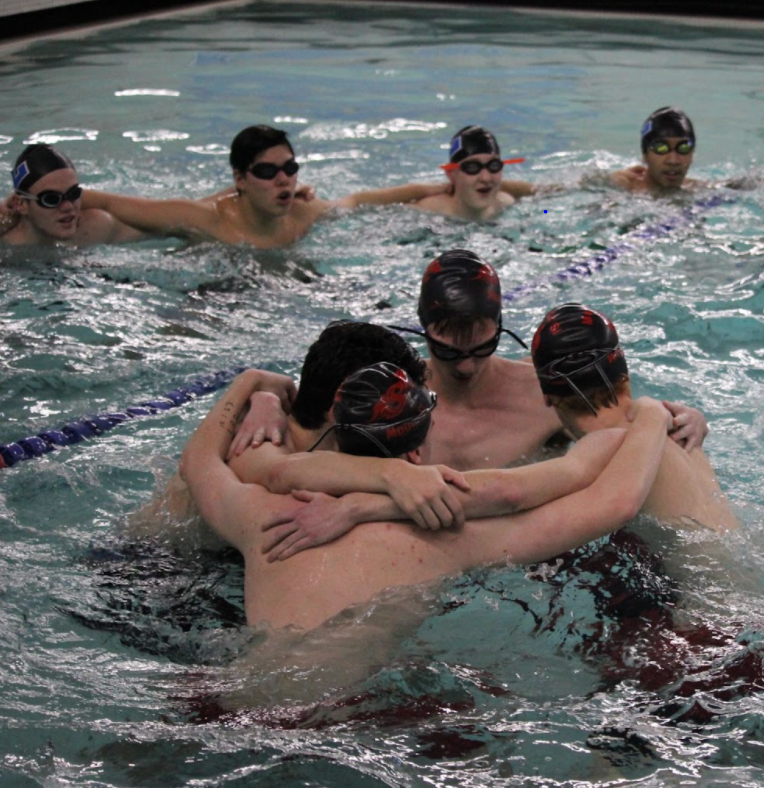 The exhilarating feeling of diving into the pool is a feeling like no other, and it's clear that the athletes of Liberty's boys swim and dive team agree.
This year, Liberty's boys swim team has shown a record number of athletes, with a total of sixty-six swimmers. This situation has provided both the athletes and coaches with a new experience.
"We've had to break up our teams into groups A, B, and C, and certain groups practice on certain days of the week," swim coach Kris Daughters said. 
Despite this change, there have been many positive outcomes.
"We feel more connected with each other," said junior Jay Boivin. "This is our season back, and everyone's trying harder than ever."
The team, which is sophomore and freshman heavy, is seeing a difference compared to previous years.
"The freshman and sophomore swimmers are doing pretty well for their first year. Everyone's improving a lot more than you'd expect, and it's pretty amazing to see," said Boivin.
With sixty-five athletes and lots of excitement, this year's swim team seems more than ready to take on the upcoming swim season.