Think before you jort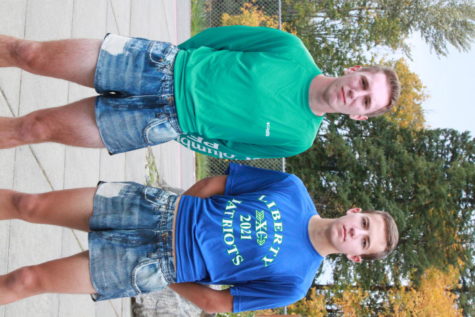 You know them, you love them, and they're making a comeback. Let's give it up for jorts!
Jorts are taking the cross-country team by storm. On a sunny day at practice, junior Ben Archer spontaneously showed up to cross country in a pair of jorts. Made of 88% polyester and 12% spandex, this stylish combo provides both the comfort of athletic shorts and the fashionable print of denim.
"I saw the jorts online and they were too good to be true," Archer said. 
Shortly after, fellow junior Thomas Dawson bought a pair in hopes of joining the fashion statement. However, not all people are in favor of the trend.
"Not only are they quite ugly but there's a lot more high-quality shorts that you can buy that are just a lot more functional," junior Emily Allard said.
However, the jorts movement goes deeper than just fashion. Other than the varsity team, cross country runners are required to provide their own pair of athletic running shorts. After noticing the lack of matching uniforms, Ben Archer proposed a simple solution: jorts as the new uniform shorts for the cross-country team.
Senior captain Katie Blauvelt thinks that matching team uniforms could be good for the team. 
"I think we should make jorts the new uniform. It would be really memorable, and people would know Liberty's name," Blauvelt said.
Archer has one last message for his fellow runners: "Don't buy shorts, buy jorts."