Liberty girls soccer score their way to victory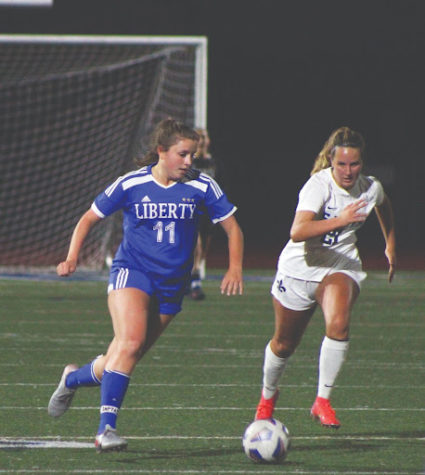 Liberty's girls' soccer team is kicking it off into the new season! This year's team has both old faces and new ones after one long year of online school, and they are all re-learning how to be a team. 
"It was hard last year with COVID-19 taking traditions and team bonding time. This season has been a lot of reteaching how our program works, but it's been a fun experience," senior captain Ashley Kirshner said.
Overall, the team has been off to a great start. Earlier this month against Hazen, the team won the match  6-0 and are currently holding 4th place in all of King County. Depending on how the team does for the rest of this season, they will have the chance to qualify for the King County tournament where they can advance to the district playoffs.
While the soccer team is grateful that they could play this season, they are even more thankful for their fans and teammates.