Boys golf drives to victory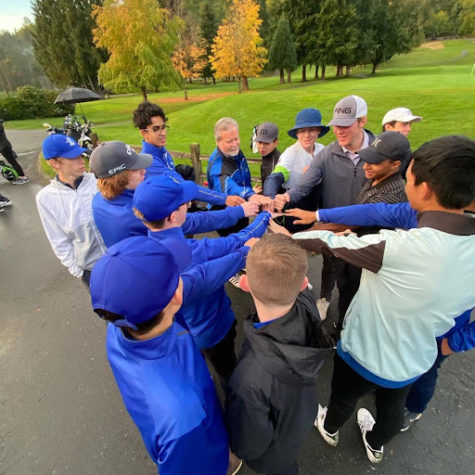 Tiger Woods, Thanksgiving of 2018. 5-iron from 210 yards. Hole in one. With Liberty freshman Calvin Cakarnis banging a hole in one this season in the same way, Tiger Woods might have some competition.
While Liberty's golf season has officially ended, those who qualified for KingCo recently played at districts or KingCo districts. 
"We just had our KingCo playoffs and did pretty well. Jack Adams is going to the KingCo championships, and two freshmen, Calvin Cakarnis and Jay Sakagami, are first team all KingCo," senior golf captain Dhruv Naik said. 
Now, after a series of challenging games, Liberty golf has several memorable highlights. Cakarnis received praise for shooting a 34 with a hole-in-one against Mercer Island. Even more, junior Jack Adams and freshman Jay Sakagami, both shot one under 35 in a match against Juanita. 
"Overall, I am very happy with how me and the team performed," Naik said.