Reese Tappan's story of soccer scholarship success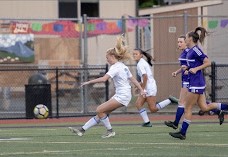 The ecstatic feeling of receiving a scholarship is every athlete's dream. Knowing that they can make an impact on a school's sports program makes the athlete feel right at home. This is how senior soccer player Reese Tappan feels about committing to Washington State University.
Tappan started soccer at the age of five, when she joined the recreational soccer team that her mom coached. Despite being so young, Tappan stood out amongst her peers. She was a competitive and aggressive player, and as the years went on, she maintained the same drive, leading to the person she is today.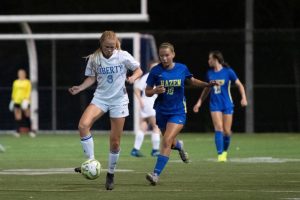 "Soccer has always been a passion for me, and I can't imagine my life without it. It gives me time to collect my thoughts and to think solely about soccer," said Tappan.
Before she was offered a scholarship, Tappan toured the campus, watched some practices, talked to some players, and then met with the WSU's soccer coach. Two weeks later, Tappan, who was a freshman at the time, committed to WSU in May of 2017. 
"Reese is very hard working, caring, and courageous. She is an amazing teammate from defense to offense and is one of the critical assets to making our team whole," Reese's teammate senior Kelsey Le said.
Le is not the only one who speaks highly of Tappan.
"Reese has played a very large role in our program's success and winning two state championships back to back," former Liberty soccer coach Tami Nguyen said. 
Tappan is now a senior, and next year she will continue her journey at WSU. 
"Looking back, I feel nothing but immense gratitude for my teammates and coaches and couldn't be more thankful for the scholarship," Tappan said.