Boys basketball gets support from the sidelines
You've seen the games and celebrated the victories. But what you haven't seen are boys basketball's blueprints for success. From inspiring messages to focused practices, the team has found new ways to be victorious. One of this year's initiatives, high audience attendance, stands out as a unique and effective way of uniting the team.
During the week of January 27 the morning announcements urged students to come watch Friday's basketball game. They offered an interesting proposal for students to make their mark on Liberty: students who came to the game would get their name engraved on a plaque to hang in the gym.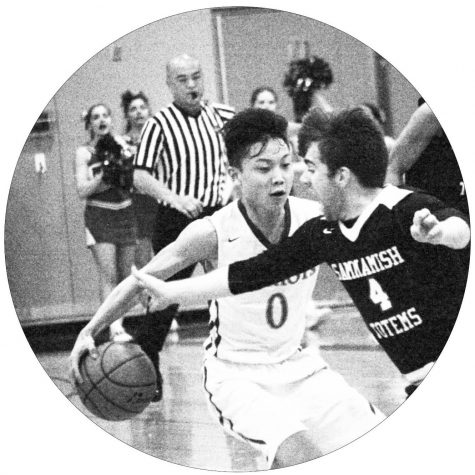 The engraving was organized by head coach Omar Parker with the help of ASB. Coach Omar has been training his team with the motto "tough and together."
"Omar works really hard to put us in the best position to win. It's not just one thing he says, but it's what he gives to this program that is monumental," sophomore Dhruv Naik said.
The incentive was used to gain attendees, and is a special way to celebrate those who supported the team. In the end, it was a smashing success. Over 430 students, staff, and family members came to the game, breaking the record for the highest game attendance of Liberty basketball. Players also found the high audience attendance beneficial to their gameplay and spirits.
"The high attendance showed a sense of community, which is something we value as a school and as a team. Support from Liberty students and staff helps give us the drive we need to win," Naik said.
"We draw off the Liberty fan base for energy during the games. With our school and team united, we have a purpose," sophomore Kaden Alberghini said.
The name engraving may be done, but the boys could still use the support of Liberty students, families, and staff. Come out to watch a game, cheer the team on, and help the boys maintain the determination and unity that makes the group so dynamic.