Hydrate or diedrate: not the greatest idea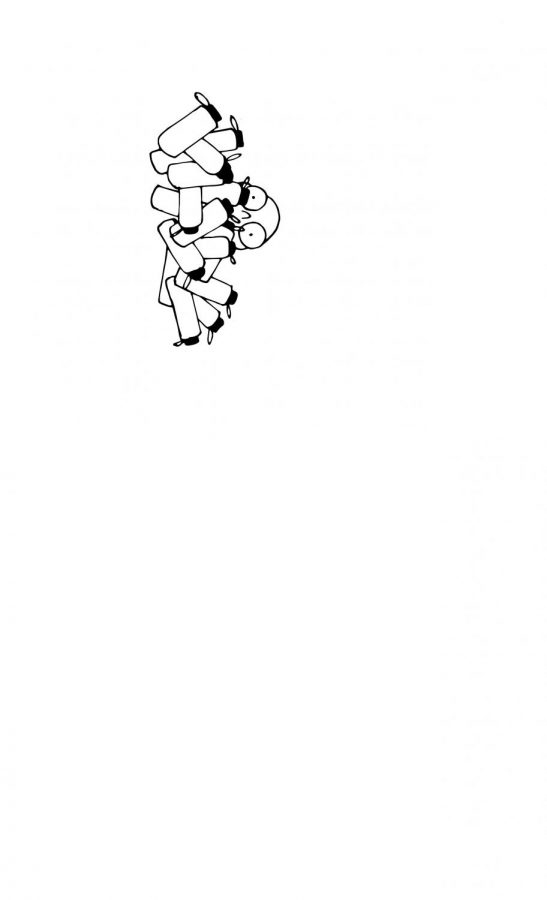 Staying hydrated and drinking water is important. But our current obsession with constantly drinking water and carrying around extremely large Hydroflasks and milk jugs is taking things a step too far.
In trying to guess how much water we need, we rely on the internet, which tends to overestimate. One of the most commonly cited recommendations is from a 1945 Food and Nutrition board recommendation that says "A suitable allowance of water for adults is 2.5 litres daily in most instances". On its own, this statistic is extremely compelling for the case that we need to drink more water. But the internet tends to forget the next, extremely crucial line: "Most of this quantity is contained in prepared foods".
This recommendation is not meant to serve as the amount of plain water needed to drink every day; it is a recommendation of how much water the body should take in in one day, including foods and other beverages. When the amount of water ingested daily from drinks and meals is subtracted, there really is no need to worry about how much water we are drinking.
And that 2.5 liter benchmark is unspecific. Everyone's body is different, and the amount of water that someone needs to drink reflects that. Some of these factors include height, weight, age, gender, activity level, and even climate. It's unrealistic to have a single amount of water that each and every single person should drink in one day.
Additionally, drinking too much water can even be harmful. We have natural mechanisms that tell us when to drink water, such as the feeling of thirst. A recent study showcased that as we continue to drink water when we are not thirsty, it becomes harder and harder for us to swallow. Continuously drinking water teaches our bodies to override the natural swallowing mechanism. At the end of the study, main researcher Michael Farrell concluded that "If we just do what our body demands us to we'll probably get it right—just drink according to thirst rather than an elaborate schedule".
There truly is no medical need to down gallons of water each and every day, or to try to meet a specific amount of water found on the internet. It can be beneficial to drink a little extra in response to environmental changes, such as sickness and exercise, but a milk jug of water per day can be described as overkill.
It is a great idea to keep drinking water, but remember not to stress about it too much.