More than robots: the Iron Patriots
On the wire: Sydney Kincaid (9) wires motors onto the drivebase of the Iron Patriots 2020 competition robot. The team has put in over 6,000 meeting hours this season alone. "It's a lot of work, but it's so fun that it pays off in the end," Kincaid said.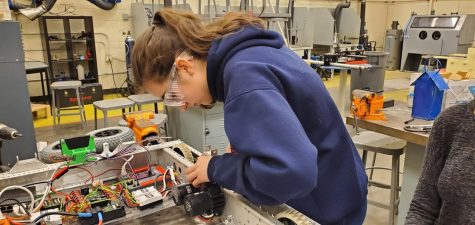 Driving forward: Greg Sather (11) and Matt Oberg (12) wait for the start of a match to drive their robot at Glacier Peak High School. Each match is just over 2 minutes long, and the team's robot competes to score points and win. "Not only is it fun to drive the robot and work with all the other teams at competitions, but I feel tremendously proud to represent our team on the field," Sather said.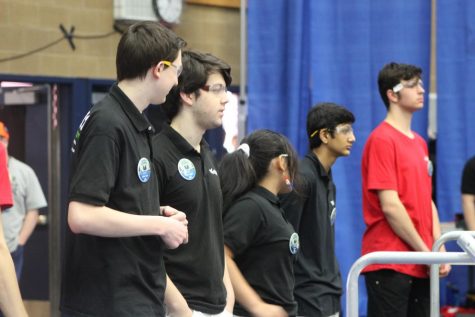 Balancing act: The Iron Patriots' 2020 robot balances during a qualification match at Glacier Peak High School. 4131 has spent the last 6 weeks building, designing and coding their robot for competition. "We're super proud of how this robot has been put together, and it's exciting to see it compete now," Sam Faris said (12).
All-Around winners: The Iron Patriots pose after winning the Chairman's Award, the most prestigious award in the competition. The award is about community outreach and measurable impact. The Iron Patriots have impacted over 43,000 people in the past four years. "Seeing all of our hard work and dedication to our community for the past five years to culminate into this moment was so emotional," Pranuti Kalidindi (11) said.