Liberty students experience Olympia as pages
Most Liberty students spent their breaks from school either on vacation, hanging out, or watching Netflix. But during the recent breaks from school, sophomore Lili Harris and junior Allison Peschek took part in a once-in-a-lifetime experience: being a page at the state legislature in Olympia.
"As a page, I basically ran around Olympia's state capitol buildings. I delivered papers to and fro and sat in while the Senate passed bills," Harris said.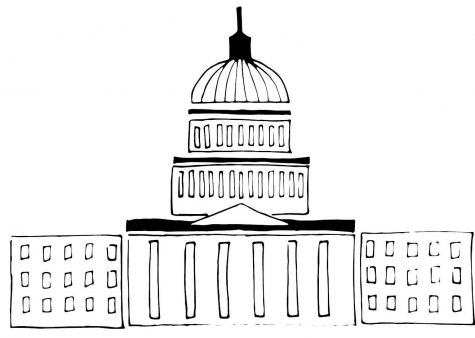 She found that her paging experience ingrained a valuable message in her.
"It's important to learn about the state legislative process because this is your government, and these are the people deciding your rules. Being familiar with the process and the people who are a part of it is important in your life," Harris said.
Peschek was a page during mid-winter break while Harris paged during spring break, and both share similar thoughts about the paging experience. History teacher Peter Kurtz agrees that being a page (or even just getting involved in local government) is an important opportunity.
"A lot of times, you see that a lot of people are intelligent and know different things. However, they don't get involved, so their opinions aren't really heard. Having students go and see what's going on in Olympia is important for their development as a citizen," Kurtz said.
But while Harris stayed in Olympia with one of her parents, Peschek took the opportunity to stay with a host family during her week of paging.
"I roomed with two Senate pages, both of which were foreign exchange students. One from the Czech Republic, and one was from Ukraine. It was really cool talking with them and learning about their cultures,homes, and government systems compared to ours," Peschek said.
It is clear that both Peschek and Harris are grateful for their experiences in Olympia, and both would recommend it to students interested.
"If you have the opportunity to be a page, do it!" Peschek said.