DECA shines at Orlando's ICDC
"Suits in 90 degree weather? Never again," sophomore Pranuti Kalidindi said. "That was probably the most uncomfortable part of DECA ICDC this year."
From April 26 to May 1, 34 of Liberty DECA's strongest competitors attended this year's International Career and Development Conference (ICDC). Held in the Sunshine State of Florida, Liberty DECA spent the better part of the week at Orlando's Orange County Convention Center, preparing and competing against some of the most talented DECA competitors from around the world.
And, indeed, the week was a busy one.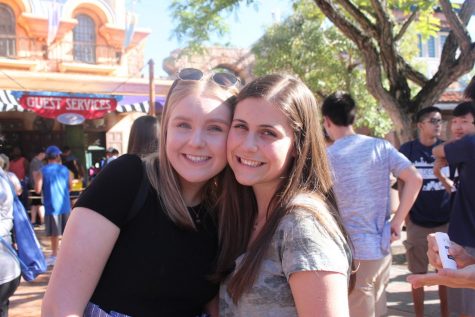 "There was no downtime on this trip. You're waking up early, going to sleep late, competing in a highly competitive pool of DECA students, going to Universal Studios, and trying to cram food in your face, all within a 24-hour window," senior Justin Ung said. "However hectic it was, though, I would say this was my favorite trip in all of high school, and I'm glad I was able to attend."
Liberty DECA competed in a wide range of events, consisting of on-the-spot, impromptu role plays, pre-planned presentations, and 20-page paper presentations. And because of the competitiveness of ICDC, practice is of utmost importance, no matter the event.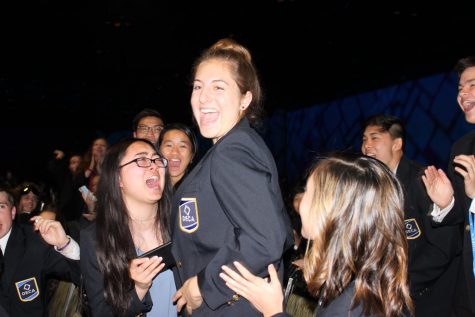 "You've got to practice to do well," sophomore Community Outreach Officer Rachel Ly said. "These people are the best in the world, and to stand a chance against them, you've got to know your stuff."
And surely, this practice paid off for Ly: her team of senior Chapter President Kelly Jinguji, sophomore Media Officer Theo Koob, and herself—often referred to as JKL for Jinguji, Koob, Ly—finished in the Top 20 in the world for the Start-Up Business Plan.
On top of JKL's performance, nine of Liberty's 34 competitors qualified for the Final Rounds of competition and finished in the Top 20 in their respective events.
Freshman McKenzie Maresh, who qualified to the Final Rounds in the Professional Selling event, finished in the Top 20 in the world at ICDC this year. With this great accomplishment, Maresh is now the most well-performed freshman that has ever run through the Liberty DECA program.
"Looking back, it feels surreal, almost like it didn't happen," Maresh said. "It was a lot of work, and I presented to almost everyone I knew who had business knowledge. And at ICDC, it was cool to be recognized for all the time I put in to prepare."
Liberty's strongest performer this year was junior Haley Archer. Archer finished as a Grand Finalist in Marketing Communications Series, making her one of the Top 10 competitors in the world in her event.
"I am proud of how I competed, but I am mostly proud of our chapter," Archer said. "We are a family, and we support one another. I couldn't have done it without the chapter rooting for me."
"Haley is amazing," junior Jasmine Le said, "not only as a competitor, but also as an individual. And as a chapter, we are all so proud of her, and I can't wait to see what she'll do next year."
Other highlights include seniors Cade Hughes and Colton Wigen (Top 20 for Sports and Entertainment Marketing Team Decision Making) and Kalidindi and her partner, sophomore Raquel Rossi (Top 20 in Sports and Entertainment Marketing Operations Research).
Overall, the conference was a particularly memorable one, and many of the seniors are reluctant to say goodbye.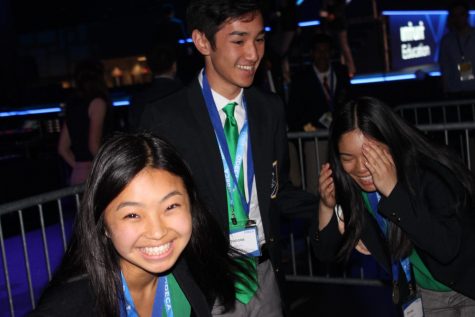 "As I close this chapter of my life, I am so proud of where we are and what we've done as a DECA chapter," Jinguji said. "To see our members succeed at the International-level is a testament to our hard work, dedication, and love for the program, and I can't wait to see them continue to grow as the years go by."
But DECA isn't over for everyone, and next year's members are already looking forward to ICDC 2020.
"We're going for DECA glass next year: top three in the world," incoming Vice President Koob said. "Look out, Nashville: we're coming for you."