A timeline of quarantine trends
When you give the entire world endless free time and internet access, things are bound to get interesting. So, in the approximately seven months we've spent in our houses, we've collectively gotten up to a lot.
The Memes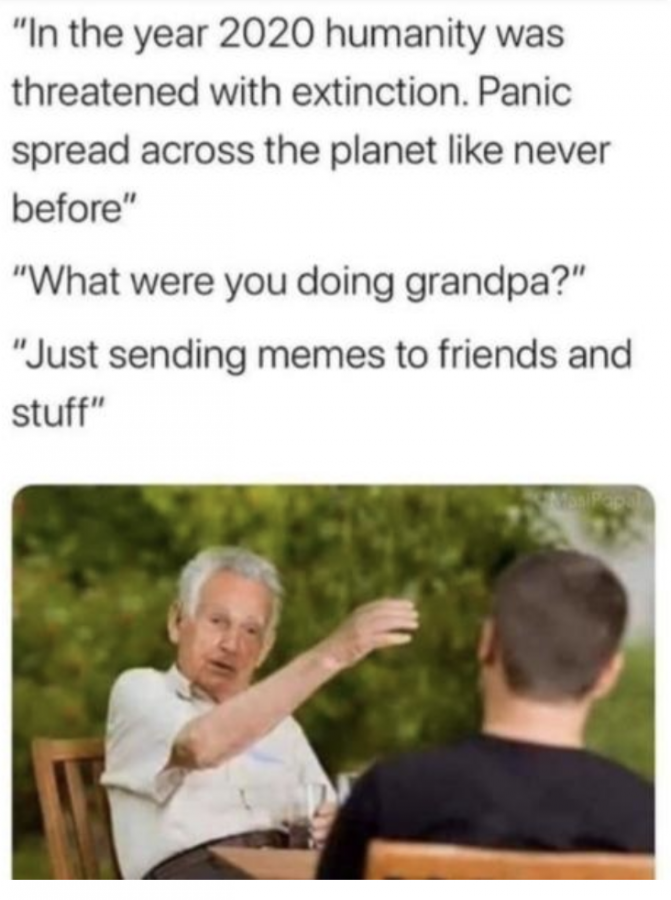 In early March, cases in the US were practically nonexistent. The Coronavirus was only a looming threat but was still prevalent enough to pique Gen Z's interest. As with most major world events, millions of teenagers around the world took to their keyboards to make clever jokes about the new and mysterious virus. These jokes ranged from simple memes about handwashing to full-on remixes of Cardi B's infamous Coronavirus rant. If only they knew how real those jokes would soon become…
Baking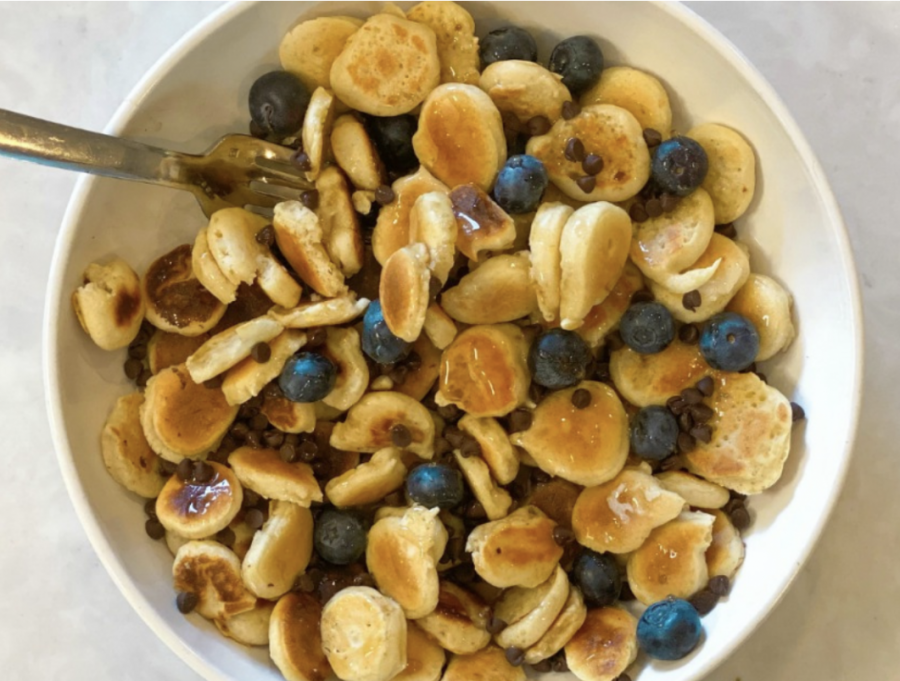 Once most people had been sent home from work and school and were suddenly stuck inside with hours of free time, and they were hungry, so they got crafty. The fatigue of quarantine hadn't yet set in, and people were filled with energy that could only be released in the kitchen. In the first weeks of quarantine, it was almost impossible to scroll through your Instagram feed without seeing a loaf of banana bread or a fresh slice of sourdough. Some recipes were more complex, like fluffy cloud bread or mini cookie cereal, but it's not like there wasn't enough time to kill. 
Tiger trafficking, cults, alleged murder, bleach blonde mullets, and politics: the perfect recipe for viral success. Tiger King caught the attention of viewers because of its larger-than-life plotlines which provided a fascinating escape from the chaos day-to-day life had become. The popularity of the show piqued in April and went on to inspire TikTok dances, Halloween costumes, and even an appearance on Dancing With The Stars.
Zoom
Before the dread of a whopping 25 Zoom calls a week, the introduction of Zoom was an exciting new luxury. Zoom became the go-to for any digital gathering: people hosted everything from family dinners to happy hours through Zoom. On TikTok, hosting "PowerPoint nights" on Zoom was extremely popular. These consisted of friends sharing original powerpoint presentations on whatever topic they wanted, from World War II to Muppets Most Wanted.
Dalgona Coffee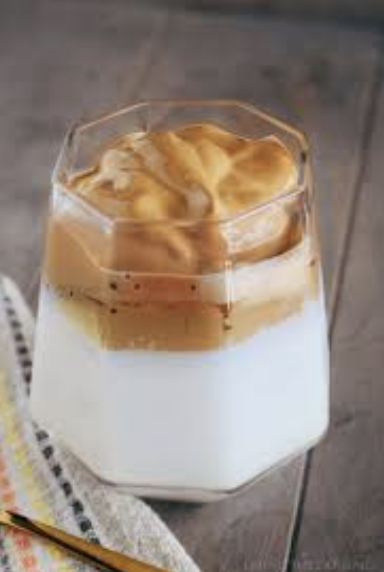 Nothing says "I have too much time to myself" like spending upwards of 30 minutes on a trendy cup of coffee. Dalgona coffee is a traditional Korean whipped coffee that gained popularity on TikTok and consists of instant coffee, water and sugar whipped vigorously into a frothy cream that is dalloped on top of milk. Dalgona coffee is as aesthetically pleasing as it is delicious. It's the perfect treat to spend an entire morning on just for a few selfies. 
Haircuts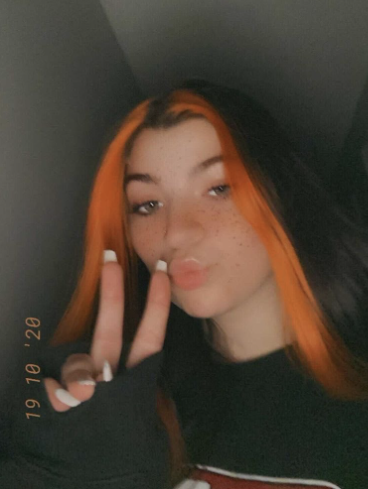 There's no impulse as irresistible as a drastic change in hairstyle. As isolation routines became too predictable, many decided cutting or dying their hair would be the change they needed. Some of the most popular styles were the classic blunt bangs, mullets, full head-shaves, and dying either the underlayer of hair or the front two strands. Haircuts were decidedly the perfect physical manifestation of change, because if everything failed, no one had to see you for the next seven months!
Animal Crossing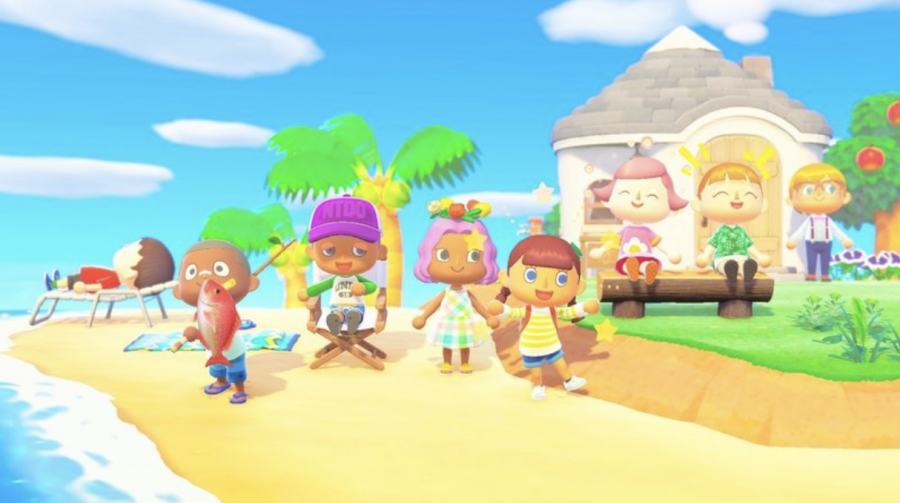 In late March, Animal Crossing New Horizons was released on the Nintendo Switch. The game's simple rules, bright colors, and sweet villagers made for a heartwarming hobby among gamers and non-gamers alike. The freedom and simplicity provided by Animal Crossing are addictive to anyone, no matter their gaming preferences. Another nice addition to the game is the ability to visit friends' islands and share resources without having to meet up in person. 
Mask Making 
As shops opened up and restrictions loosened, people were allowed back out of their homes for the basics—as long as they wore a mask. Masks were quickly embraced as a fashionable accessory to everyone's outfits. Anyone with access to fun fabrics and basic sewing materials could whip up their own masks to match an occasion. People at home took to making masks for themselves and others as an easy D.I.Y. project that could help those in need.
Among Us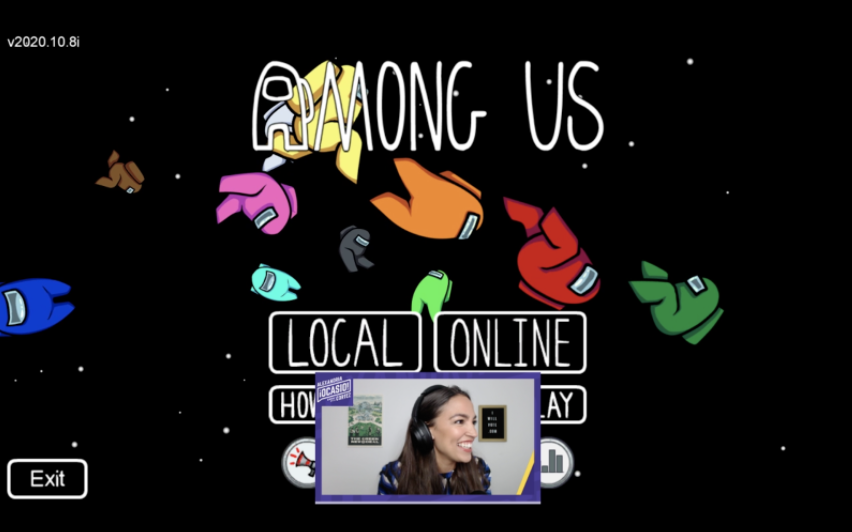 Animal Crossing showed the world the power of multiplayer games, and Among Us ran with that power. The game caught the attention of teenagers and politicians alike. On October 20, congresswoman Alexandria Ocasio-Coretez joined forces with fellow congresswoman Ilhan Omar and several of Twitch's top steamers to play Among Us. Ocasio-Cortez streamed the game to raise awareness for the upcoming election among young voters. Among Us  is continuing to prove that it's the perfect game for friends to blow off some steam, whether you're the imposter or a crewmate.