If kids ran the town: Kid Nation show review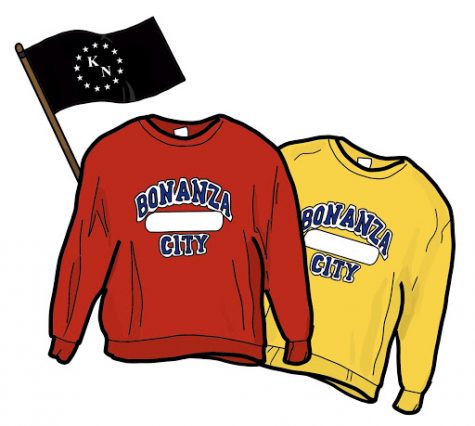 Most students read William Golding's Lord of the Flies sophomore year, diving deep into concepts of human nature that left them wondering how the scenario would play out in reality. But a real Lord of the Flies already happened—it is Kid Nation, and it is hilarious.
In 2007, the CBS show Kid Nation graced the world with its first and only season. The ridiculous reality TV series followed 40 kids from across the U.S, ages 8 to 15, as they worked to build a functioning society in the abandoned western town of Bonanza City, New Mexico. 
The children are left without any adult supervision aside from the documenting crew, and the show acts as a social experiment. The kids must run merchant shops, cook their own meals, clean outhouses, scrub dishes, haul water, and even slaughter their own chickens. Getting elementary schoolers to do their chores is already a struggle, but in Bonanza, they must carry out these tasks with no electricity and no real punishment. 
In order to create some structure, Bonanza City appoints four town council members to make decisions, one from each age group. The council members lead teams: yellow, blue, red, and green. Teammates get colorful uniforms and participate in surprisingly difficult physical and mental competitions. In one episode, the kids dive into a pit of 1600 pounds of baked beans in order to uncover cans . . . whilst being trampled by 30 pigs in an enclosure. 
The teams' success in these outrageous competitions determines their social class for the week: upper class, merchants, cooks, or laborers. If the teams reach a collective goal, they are awarded a huge prize for the town. In true Lord of the Flies fashion, the children's values and ethics are tested as they must pick between two prizes. One is a practical or meaningful item for society, and the other is a fun and tempting reward.  
Each of the thirteen episodes covers a major societal issue. These young kids are forced to address religious differences in their town, the importance of education, respecting leadership, and other topics. Watching 40 kids determine what it means to be a community is as comical as it is fascinating, and the show is truly entertaining. The children throw fits and drop absurd one-liners such as, "I don't trust laundry," and, "I'm gonna hate you for the rest of your life!"
To sweeten the deal and hopefully compensate for some of the trauma, a gold star worth a whopping $20,000 is given out each week to a kid the town council deems most deserving. In the final episode, three $50,000 stars are awarded. 
Although some children received a great prize, others claimed they were traumatized by the events of the show. CBS was pounded by lawsuits, one involving an incident where a kid drank bleach. Kid Nation also received backlash for what many critics called the exploitation of children for entertainment, and it was quickly canceled after one season.
Despite the series' brief run, Kid Nation left a lasting impression on viewers and gained a large fandom for its amusing, one-of-a-kind premise. It gained popularity during quarantine when people discovered the episodes free on Youtube. Multiple podcasts arose about the show, and former contestants (now adults) have been revisiting their wild childhood experience. One participant, Olivia Cloer, released her memoir, Stronger Than You Think: The Sisters Who Survived Kid Nation on September 2, 2020.
To see the bizarre show for yourself, visit: https://www.youtube.com/watch?v=Gu1bly7YhAs