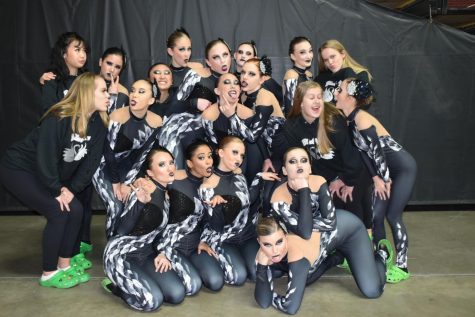 Margaret Baumgartner, Sports Editor

April 10, 2019
Districts? State? Nationals? Drill has got them all, and more. On March 9, the drill team competed at Districts and won first in kick and third in military. On March 22, drill went to State and got second in kick and first in military. And on March 17, drill competed at Nationals and got third in champion...
Ella Gage, Staff Writer

December 23, 2018
"Football season is just warm up," sophomore and drill team member Hailey Peternell said. In reality, the drill team's talent Patriots see at Friday football games isn't even close to the team's performances at competition level. Transitioning from fall into winter, the team is boosting their...
Email Updates
Enter your email address below to receive our daily email updates.
– – – – – – – NOTED – – – – – – –
School Delayed in response to COVID-19 until April 24
Spring Sports seasons delayed
AP Tests have moved online