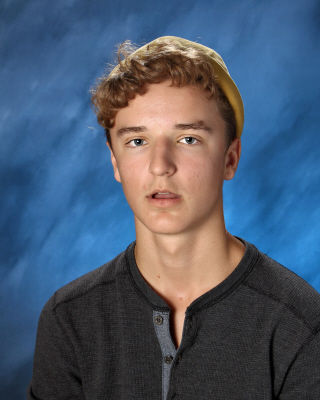 Zach Derwin: An Athlete On His Way to a Personal Paradise
When most seniors in high school think about their big move to college, they start to get anxious. For many, it means they'll leave not only their friends and family behind, but also items with a lifetime of sentiment–some might even suggest their entire lifestyle.
For Zach Derwin, though, his upcoming move to Colorado University in Boulder means he'll get to live the way he's always dreamed of: thanks to Boulder, Colorado's unique terrain and climate, he'll be able to downhill ski all winter—not to mention mountain bike and boulder all summer.
"I'm taking multiple pairs of skis, my bike, and all my bouldering equipment," Derwin said enthusiastically. "It's going to be so awesome."
When deciding where he was going to spend the next four years of his life, Zach found it important not only to consider the quality of his education (which is, by the way, top-notch considering he'll be a part of Boulder's electrical engineering program), but also the environment he was going to be active in. For him, continuing to engage in outdoor recreation was a big item on his school checklist.
"Exercise has the ability to solve all your problems," Derwin said. "If you're angry? Go exercise to clear your head. Feeling lethargic? Go exercise and the adrenaline will give you tons of endorphins."
But extracurricular athletics aren't the only major draw for Zach. Thanks to the University's Air Force ROTC program, Zach will be attending their school of engineering on a special scholarship.
"There's a chance that I can be an engineer in the Air Force after only four years," Derwin said.
By taking ROTC classes in addition to his general-education and major-required ones, Zach will receive Air Force leadership training for a career in the Armed Forces.
"I think the opportunities that come out of their leadership training are amazing," he added. 
Taking control of one's lifestyle and mindset—a lesson he says he learned from his dad—is exactly what led Derwin to CU Boulder in the first place. Skiing has been an integral part of the Derwin family's life for as long as they can remember; thanks to their family friends, Zach will be able to store all of his equipment (multiple pairs of skis and all) in a house closeby CU. So, between carefully crafting a way to continue to do what he loves and joining Boulder's Air Force program, it's safe to say that Derwin has ensured he'll be doing just that.
"There are certain things that are always going to be out of your control," Derwin continued, "but your future doesn't have to be one of them."