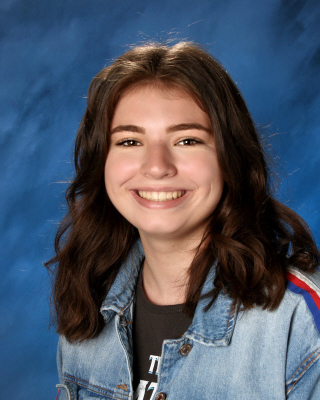 Sydney Croasdell: Ready for the next chapter
For most students, the transition from high school to college can be scary or daunting. But senior Sydney Croasdell is ready for college and the new chapter of her life. 
Next year, Sydney will be continuing her education at Washington State University. She will be majoring in biology to pursue a career as a forensic scientist. 
"I feel good about the transition to college, since doing running start this year has prepared me fairly well," Croasdell said. 
In addition to her experience in Running Start, she has been asking friends that are going to school at Washington State University for advice on what she should bring and getting her stuff together. 
She is looking forward to a lot of things when it comes to moving forward to college. "I look forward to the new people I will get to meet and being on my own," she said. 
But she is going to miss things about high school such as "the football games and team spirit." 
Sydney left us with some great advice for underclassmen. "Give everything a try because you never know who you will meet and what you might enjoy."
Liberty will miss you, Sydney! We wish you the best.