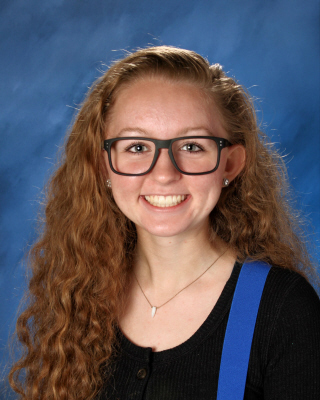 Olivia Van Ry: Flying off to college
From ROTC leader to helping out at the Issaquah Garage, there is one Liberty senior who truly has done it all.
Senior Olivia Van Ry is flying off to Florida this fall to attend Embry-Riddle Aeronautical University. She received The Woman of Excellence Award, a scholarship from the university.
"The Woman of Excellence award is for outstanding academics and community involvement," Van Ry said.
Those two things are something that Van Ry does not lack at all. One program outside of school she is involved with has helped her to figure out what she aspires to be.
"Women in aviation is a program for women. We meet once a month and talk about opportunities involving aviation," Van Ry said. "It really just helps women come together in this field and help their careers as we try to help represent all the women in the aviation field."
On top of being involved with things outside of the Liberty community, she is also very involved with the happenings at Liberty.
"I've been secretary for Physettes for four years, and I played on the volleyball team my sophomore year," Van Ry said. "But the biggest influence on my high school experience has been ROTC. It has helped me pursue my passion and has helped me develop as a leader."
Through all of Van Ry's experiences through her community involvement and leadership she has learned many things. So, she wants to leave Liberty with a few words of wisdom: "Every experience you have you will learn something from whether you know it or not, whether it is good or bad. Don't let things drag you down, let those experiences help build you up."