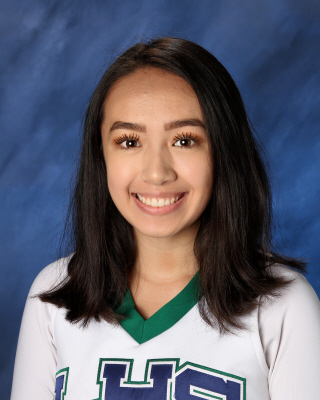 Madison Ackley
She's been a cheerleader since her freshman year. She's been a DECA participant and qualifier for DECA state. And in the fall of 2020, senior Madison Ackley will graduate from being a Patriot to become a Viking at Western Washington University. 
"I will be attending WWU this fall because I wanted to be far enough from home that I could be on my own and feel independent, but also be close enough to visit anytime I want," Ackley said. 
Ackley plans to major in business, specifically marketing, and minor in graphic design at WWU. However, as excited as she is for college, there will be many things she will miss from Liberty.
"It will be very weird having a fresh start in college with people that I have never seen before. I will definitely miss the comfortable environment of knowing what to expect each day and being involved in activities like cheer and DECA," Ackley said. 
Despite her senior year being cut short due to COVID-19, Ackley has still enjoyed her last year at Liberty.
"Some highlights were that I got to be a cheer captain with one of my close friends, June Ricks, which was fun because we have been on the team together since freshman year. Another highlight was being able to have fun at the DECA state competition with my friends for the last time, which made it that much more special knowing I had to make the most of it," Ackley said.
Before she graduates on June 12th, 2020, Ackley wants to leave behind her advice for incoming students. 
"Don't take your time in high school for granted. Each day I wanted to get high school over with because I was done with all the school work, even though it wouldn't get any better in college. Overall, just have a fun time in high school because it goes by so much faster than you expect," Ackley said.