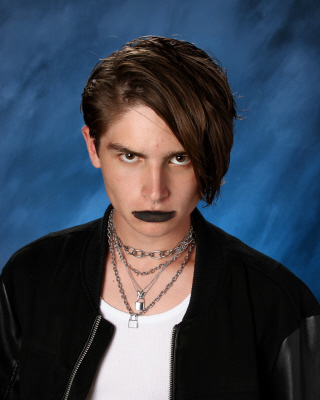 Lessons l Learned in high school with Brett Roper
Many say that high school is one of the most memorable experiences in your life. Senior Brett Roper certainly has had many valuable experiences at Liberty. 
"Whether it was Woffinden cementing my love for technology, Crowley instilling a passion for literature and film in me, or just meme-ing with Kennedy, these experiences have shaped me into who I am," Roper said. 
To Roper, school is not just about grades, tests, and your GPA. It's about the experience and getting the most out of it. 
"I think it's just important to live in the moment. At school, we are always looking for the end of the week and the freedom of the weekend, but it's important to ground yourself and seek things that make each day at least a little fun," Roper said. 
When asked about the lessons he's learned from his experiences at Liberty, he said, "Academics will shape your mind, extracurriculars will shape your character, and if nothing fits, make your own club, because it never hurts to try."
Roper will be attending the University of Washington in the fall and will study business administration. He's anxious to see what the future holds. 
"Currently, I am excited to see what's going to happen. I think everyone is feeling that right now. This whole circumstance has highlighted the fragility and uncertainty of daily life and I'm nervous but excited to see how the world is going to rebound from this," Roper said.  
As a senior, like anyone else, Roper wonders what his legacy will be once he takes his leave. 
"I just hope that if anyone ever looks at their yearbook, they will remember me as being an uplifting spirit who tried to better the Liberty community," Roper said. "They didn't build Rome in a day, but I hope that my contributions to Liberty these past four years have made it into a more inclusive place."