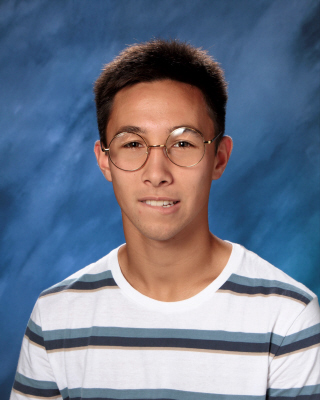 Kickin' it at Saint Martin's: Seth Kobata's journey to college soccer
The process to commit to college can be daunting, filled with paranoid waiting, tormenting rejection letters, and tried-and-true pro-con lists. But while senior Seth Kobata's journey to college was less dramatic than most, it was just as rewarding.
Next year, Kobata will be attending Saint Martin's University in Lacey, Washington, to play soccer as a D2 athlete. 
"Being recruited to play college soccer for the school and then having the degree that I'm interested in made it a really easy option to choose," Kobata said.
After talking to coaches and training with the Saint Martin's soccer team this past summer, Kobata expected an offer, but was still pleasantly surprised when he received one. 
"Once I finally got a confirmed spot on the team, a sense of relief came over me, and a weight felt like it had been lifted off my shoulders because everything had fallen into place," Kobata said.
Saint Martin's University, along with many other universities throughout the country, has not decided if the fall semester will be online or not. 
"Saint Martin's is trying its best to remain positive in this time and get ready for students in the fall, but that might be unrealistic," Kobata said. 
Kobata, like his school, is hopeful that he will play his first college soccer season this upcoming fall.
Even off the soccer field, Kobata hopes to involve athletics and mobility in his everyday life. 
"My intended major is exercise science," Kobata said. 
After graduation, Kobata hopes his education at Saint Martin's will help him get a job as a physical therapist.