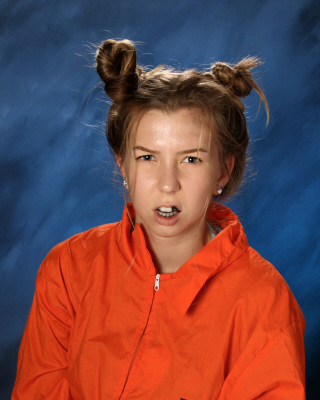 Grace Moawad: Dreams Do Come True
Almost everyone has a dream or goal for their future–a place they want to travel to, a car they want to own, or a job they want to do. For senior Grace Moawad, that dream was achieved when she was accepted into Point Loma Nazarene University in San Diego.
"It's been my dream school for several years, but when I visited the campus, I knew it was the place for me," Moawad said.
Moawad will be attending Point Loma Nazarene University in the fall to study elementary education and play basketball.    
"I've loved children for as long as I can remember," Moawad said. "I have volunteered at Newcastle Elementary since 8th grade, so being a teacher has been a big goal of mine for a while." 
This combination of college, major, and athletics has ensured a bright future for Moawad.
"It's going to be a big change," Moawad said. "But I'm ready to move onto the next big chapter of my life."
However, this leap into the future doesn't mean she's going to forget all those relationships she's formed over the past four years.
"I'm definitely going to miss some of the friendships I formed at Liberty, and of course, some of the awesome teachers I was lucky enough to have had," Moawad said.
We'll miss you too, Grace, and we wish you and the rest of the class of 2020 the best of luck in whatever your next adventure is. We love you, seniors!