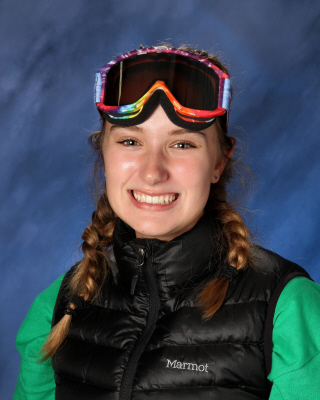 Emma Rattie: College in Colorado
Though Colorado is full of rocky mountains, senior Emma Rattie's college experience at Colorado State University is sure to go smoothly. Becoming a freshman in college is scary, but Rattie has heard helpful advice from current college students. 
"I have been told to always say yes to things, because you never know what will happen or who you might meet," Rattie said.
While Rattie is excited to take this next step in life, she will greatly miss the friends she has made in high school and getting to participate in Liberty events. Her experiences at Liberty High School have prepared her for college by teaching her time management skills as she has had to balance her school work with her social life. 
Rattie is looking forward to meeting new people at CSU, although she will never forget her hometown or the people that she has grown close to at Liberty.
As for what she is planning on studying in college, Rattie opened up about wanting to major in business administration.
 "I hope to focus on organization and innovation management, as well as minoring in law communications," Rattie said. 
With her incredible accomplishments in DECA at Liberty, it makes sense that Rattie is pursuing the path of business at CSU. 
Rattie is also planning on staying very involved in college events at Colorado State.
"I want to join a ski club, a YoungLife group, and a lot of intramural sports. I also hope to join a sorority and make friends that I'll have forever," Rattie said.
Learning to be involved is one of the major things that Rattie has taken away from her high school experience. She also advises that a student should never compare their academic abilities to others' and that it is okay to not be perfect. With this wisdom, it sounds like Rattie is going to do just fine at Colorado State University.