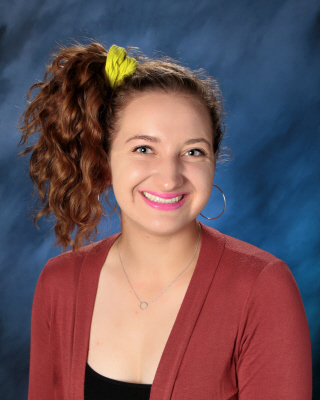 Elaine Kooiker's next adventure: a perfect match
In April, senior Elaine Kooiker spontaneously booked a one-way ticket to San Luis Obispo, California, to spend time with her brother and Liberty alum, Holden Kooiker. 
"Those flights from Seattle to SLO are typically $250+. But I had miles on Alaska, and after 12k of those, my ticket was only $6," Kooiker said.
Since then, Elaine has been soaking up the sun, exercising, and hiking (all while social distancing, of course). 
"I've been going on runs and doing lots of exploring. Sometimes I'll just go on walks or drives until I'm too tired to keep going," Kooiker said.
This fall, Kooiker will be attending Stevens Institute of Technology in Hoboken, New Jersey. 
Kooiker earned a spot in Stevens' honors program, and she will be studying towards a Quantitative Finance degree. 
Kooiker looks forward to watching the sunrise over New York City across the river and exploring the many restaurants and shops in the city. She might even stop at Carlo's Bakery, the bakery featured in Cake Boss, which happens to be right off campus.
"Going to a school on the other side of the country where I don't know anyone or have any sort of familial connections is going to be an adventure. And everyone at Stevens is so driven, smart, supportive, and super fun—they're the kind of people I want to surround myself with," Kooiker said.
In addition to maintaining a rigorous academic schedule, Kooiker will be playing Division III soccer for the university. She has been playing soccer since she was five, pausing only when she tore her ACL. When the opportunity to play collegiate soccer came, she knew she had to take it.
"I'm excited to be a part of such a close-knit and driven group," Kooiker said.
As for her long-term career goals, Kooiker remains optimistic about the many opportunities Stevens has to offer.
"There's so many opportunities that are going to come out of this experience, and I want to keep an open mind to where I might end up: cyber security, analytics, financial advising, or investing, who knows," Kooiker said.