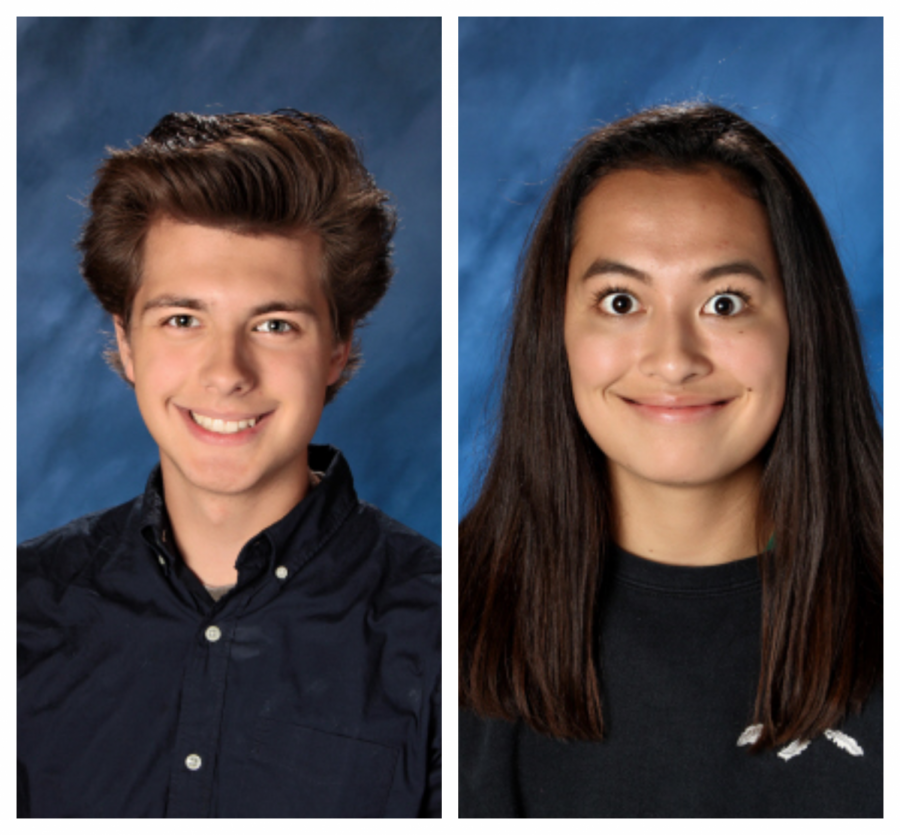 Choir
Kyler Granados & June Ricks
I have chosen two recipients of the Choir Medallion for 2020, as both of these students have been pivotal elements in the creation of a vibrant musical community at Liberty from middle through high school.  Their dedication to music and drive toward perfection has raised the level of excellence in all of our music classes and performance ensembles.  Our thriving music scene in and around Liberty is largely due to their stellar efforts.  The 2020 recipients are Kyler Granados and June Ricks.
Kyler and June's outstanding musicianship resulted in their membership in our elite performance ensembles from ninth through twelfth grades. They served as Bass and Soprano section leaders, have been soloists in The Liberty Singers, Concert Chorale and Jazz Choir.  They not only study and perform within our advanced mixed and jazz choirs, but also in the Jazz Band and Chamber Strings.  Both Kyler and June have led their own successful bands for several years, performing in our community outside of school events.  To date, June has released two EP's.   Kyler and June also delighted audiences as the leads in our musicals over the past four years, where they have shared not only their excellent voices, but their acting and dancing abilities as well.
Kyler and June have competed successfully as soloists and small ensemble members at our regional Solo and Ensemble competition.  They have also represented Liberty multiple times in regional and national honor ensembles.  Each year, national conductors chose them from thousands of auditions to join these elite performing ensembles, sponsored by the American Choral Directors Assoc. and the National Assoc. for Music Education.   This is an honor reserved for only the best choral musicians in our state.
These humble musicians have been cherished members of our own Liberty Choirs, as well as All-State, All-Northwest, and National choirs.  Their artistry and expertise raised the bar for all involved, and their friendly, inclusive nature, has made them ideal choir members.  Congratulations, Kyler Granados and June Ricks! – Robin Wood