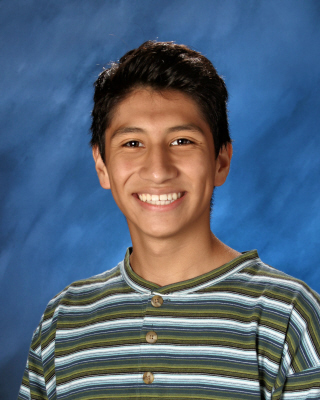 Changing the status quo with Christian Castro
Saving lives, building meaningful relationships, and feeling like a superstar on Grey's Anatomy—that's motivation enough for most wannabe doctors to spend their 20s in school. This is true for senior Christian Castro, but his main driving force is something else entirely.
"I've always wanted to be a doctor because there aren't enough people who look like me in the medical field," Castro shared. "I want to be a face that welcomes immigrants in a new country."
With the ambition of representing young Mexican Americans in medicine, Castro's first step will be attending Western Washington University, where he will complete the prerequisites for medical school as a biology major.
Although Castro has yet to gain experience in medicine, he has the advantage of being meticulous with his hands.
Taking ceramics all four years of high school, Castro's creations often make it to the display case in the art hallway. This year, he was pleasantly surprised to receive the Art Department Medallion for his work. "I love creating things with clay, but I didn't think I would get an award for it," he said.
Fine motor skills won't be the only thing Castro needs to succeed, as it takes a "people person" to be a doctor. In fact, being able to interact one-on-one with patients is the part of the job he's looking forward to the most.
"I love human biology," Castro said, "but being able to make those connections with others is the best part."