ASB Elections Class of 2024
President: Maelyn Carlisle, Krish Bhaskara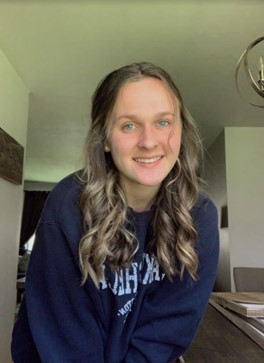 Slogan: Go the RIGHT way and vote for MAE! ☺
Hey, freshies soon to be sophomores! (Wow time moves fast.) For those of you who don't know, I am Maelyn Carlise and I'm running for sophomore president! Just a few things you should know about me: Spirit days are the days I shine. I love being able to express school spirit and show off some wacky new outfits! I also love being able to have a part in the change, activities, and our overall community. I want to be your voice, your friend, and a role model! So go the right way and vote for Mae!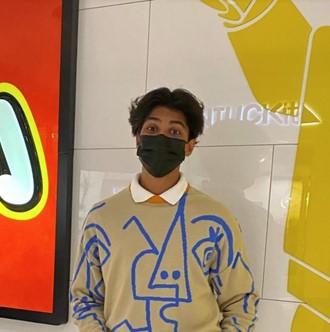 Slogan: Live, Laugh, Love: Vote me into Student Gov.
Hi, my name is Krish Bhaskara, and I'm running to be your 10th- grade class president. Some of my hobbies include rock climbing, listening to music, and watching anime! One main goal I have is to promote equity within the school and community. I hope to make Liberty a place where students and staff aren't apprehensive about confronting social and equitable issues. Some experience I have is that I was in Leadership throughout middle school, and I'm currently 9th-grade class president. This past year has taken a toll on many people, so I hope to aid with the recovery of our school's atmosphere. I look forward to meeting you all soon!
Vice President: Nidhi Achanta, Hannah Martret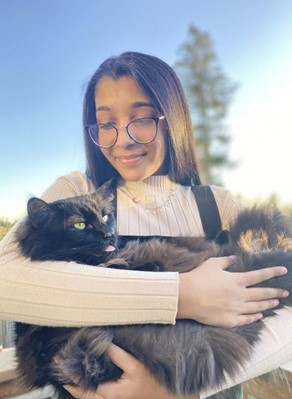 Slogan: A friend in Nidhi is a friend indeed.
Hello, I'm Nidhi Achanta and I'm running to be your Sophomore Vice President. I had the opportunity to be your Freshman Vice President this year, and I would be honored to represent you again as Sophomore Vice President in the 2021-22 school year. I am honest, committed, and I love being a part of the Liberty community. I'm part of Math Club and Science Olympiad, and I enjoy reading, writing, and hanging out with my cat, Marshmallow.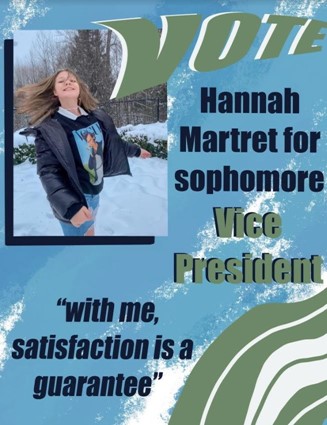 Slogan: With me, satisfaction is a guarantee, vote Hannah Martret for Sophomore VP.
Hi, I'm Hannah and I'm running for sophomore Vice President. Currently, I play varsity soccer here at liberty, this has taught me about being a part of a team and the leadership skills that are necessary for this position. I also believe I'm very driven, creative, strong-willed, and am ready to face any challenge thrown my way. For these reasons, I believe I would make a strong Vice President.
Secretary: Shelby Mallard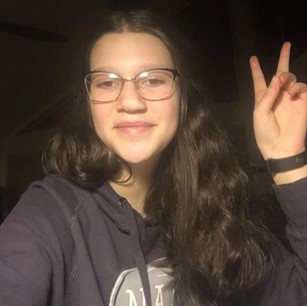 Slogan: The Secretary You Deserve
My name is Shelby Mallard and although I can't promise to serve ice cream lunch, I can promise to be dedicated to this school and the people in it. I will make it my priority, over all else, to help our school become a better place that is enjoyable for every student. I may not have been a secretary before, but I have many ideas and want to hear your ideas too. Let's make our school better, together. Vote Shelby for secretary and get the secretary you deserve.
Treasurer: Stella Nguyen, Elle Spahn, Kendall Leavitt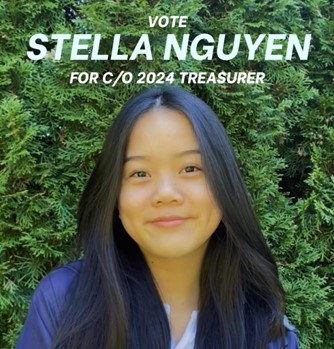 Slogan: Be a fella, vote for Stella
Hi, Patriots! I'm Stella Nguyen, and I would be thrilled to be your class treasurer for our next school year. As treasurer, I'll play an important role when arranging financial activities and managing money. I know that my assets as a determined, detail-oriented person will aid me in successfully maintaining this position. Beyond that, I'm sure that just like me, you too will have ideas about how to make Liberty a better place for everyone. I'll put forth my best effort to ensure that students will be heard when it comes to improving Liberty. Thank you and remember: be a fella by voting Stella for class treasurer. Let's make it a great sophomore year 🙂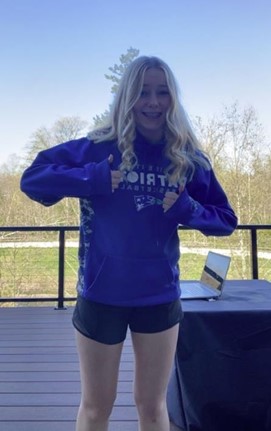 Slogan: "Leave it to Leavitt! Vote Kendall for your 10th   grade Secretary!"
Hi! I am Kendall Leavitt! I am a very outgoing and enthusiastic person that loves to have fun! I have always had a passion for being a leader. This passion shows up daily on the basketball court…I love to play the game and I have always been known as a leader on and off the court. I naturally bring people together to rally around a common cause, interest, or beating the opponent. I want to bring all of this to the Liberty High School community. So, Leave it to Leavitt and vote Kendall for your 10th grade Secretary.
Senators: Madeline Bascao, Taylor Curtis, Hannah Veith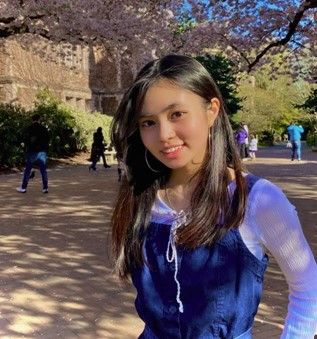 Slogan: "I recommend 10/10, vote Madeleine."
Hello, Madeleine Bascao here. And I am running for the position of your future female senator for the class of 2024. Just like everyone else, I am a normal student who enjoys various things. Such as K-pop, anime, cooking, drawing, traveling, playing instruments, tutoring my cousin, sewing, eating, and more. But over the years, I have picked up numerous skills that I believe would bring great success into the job of female senator and Liberty. Which includes my positivity, inclusiveness, kindness, helpfulness, and being a good example overall. I believe that running for office is not just about taking a school position. ASB office is more than that. It is about bringing everyone together despite their differences, helping others, leading as great examples for the school, and most especially having everyone's voices heard. If I achieve the position of female senator, I know that I will lead as a great example for the class of 2024 and will put in my best effort for the students and Liberty overall. Most especially, I want everyone to see the real me. And I believe that my efforts and me being myself is just the reason why you should vote for me for female senator. I recommend 10/10, vote Madeleine.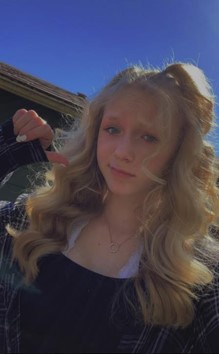 Slogan: Vote for Tay on this day, April 28th
Hey patriots, I am Taylor Curtis. And I am running for sophomore senator in the 2021-2022 school year. Some fun facts about me are that I play basketball, I love animals, and my favorite thing to do is spend time with my close friends. Playing basketball for most of my life has helped me develop skills to become an amazing team player. Loving animals has given me a caring nature to help me aid everyone I see that is in need. Lastly, having close friends has helped me to build loyalty and strive to obtain a sense of community. So, Remember, vote for Tay on this day, April 28th.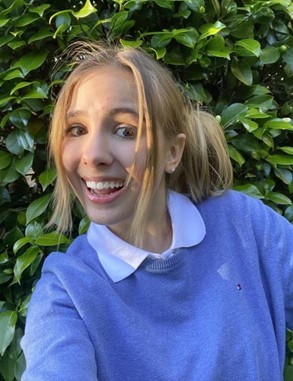 Slogan: Don't grind your teeth, just vote for Vieth
I want to help represent Liberty in the best way possible! Being a part of ASB will allow me to contribute new ideas to our school. Specifically, I want to implement communal bulletin boards both virtually, and in person. This will allow for more introverted students to put their ideas into action. I work well when collaborating with other students, have the determination and a good work ethic, am good at public speaking, and use positive reinforcement when leading. I think the most vital part of my role as Senator is to represent all students' voices. I promise to always hear your concerns and do my best to amplify those concerns. Go Patriots!