May 11, 2017

Filed under Entertainment, Online Editor's Corner, Online Exclusives
Comic book: The Lumberjanes An all-ages comic, Lumberjanes is a cheesy but heartwarming story of a group of girls—Jo, Molly, April, Mal, and Ripley—and their adventures to achieve their Lumberjane patches while experiencing the magic of summer camp and friendship. Made by girls, for girls, these...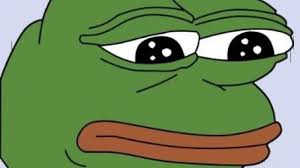 Logan Allan, Online Editor

November 25, 2015

Filed under Online Editor's Corner, Online Exclusives
"Meme"- an element of a culture or system of behavior that may be considered to be passed from one individual to another by nongenetic means, especially imitation. Or simply said, a video, a piece of text, a picture, or a caption that is rapidly spread by Internet users to other Internet users. Take...
Enter your email address below to receive our daily email updates.
How often do you go off campus for lunch?
Never (38%, 58 Votes)
Less than once a week, but at least once in the past (22%, 34 Votes)
Nearly every day (18%, 28 Votes)
Two to three times per week (13%, 20 Votes)
Once a week (9%, 14 Votes)
Total Voters: 154

Loading ...
Tuesday, November 27

Boys Basketball

Liberty 77 - Issaquah 78

Saturday, November 24

Football

Liberty 24 - Hockinson 27

Saturday, November 17

Football

Liberty 21 - Ellensburg 10

Saturday, November 17

Girls Soccer

Liberty 4 - Sehome 1

Friday, November 16

Girls Soccer

Liberty 3 - Burlington-Edison 0

Saturday, November 10

Girls Soccer

Liberty 2 - North Kitsap 0

Friday, November 9

Football

Liberty 21 - Sehome 14

Tuesday, November 6

Girls Soccer

Liberty 4 - White River 1

Saturday, November 3

Girls Soccer

Liberty 1 - Sehome 0

Friday, November 2

Football

Liberty 31 - Sedro-Woolley 28